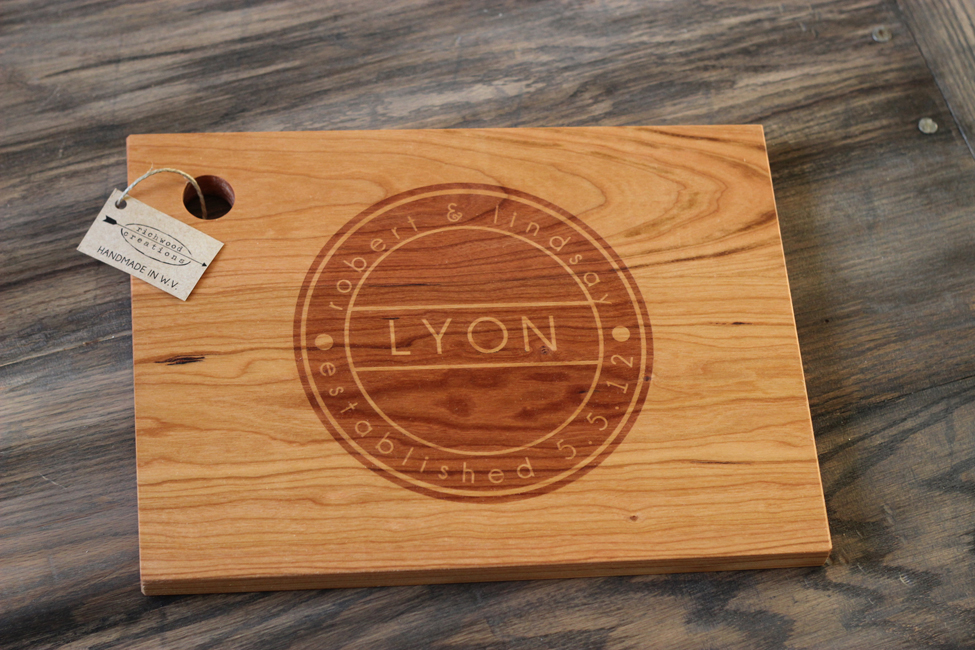 Sometimes, even though I love cooking dinner, I just don't feel like cooking dinner. You know? I'm sure I'm not the only one. It's late, I'm tired, the dog is trying to counter-surf, and my husband reminds me that he had tacos for lunch yesterday. The motivation to make my planned Mexican casserole is waning.
So, in an instance like this, I need a little extra inspiration. I'll pour myself a glass of wine (BTW—did you know you can purchase fair trade wine?)—put on some music, and get to work. And my absolute favorite way to motivate myself is by using gorgeous kitchen products. Some of my favorites are this stunner of a salad bowl and these fun oven mitts.
And then there are these beauties!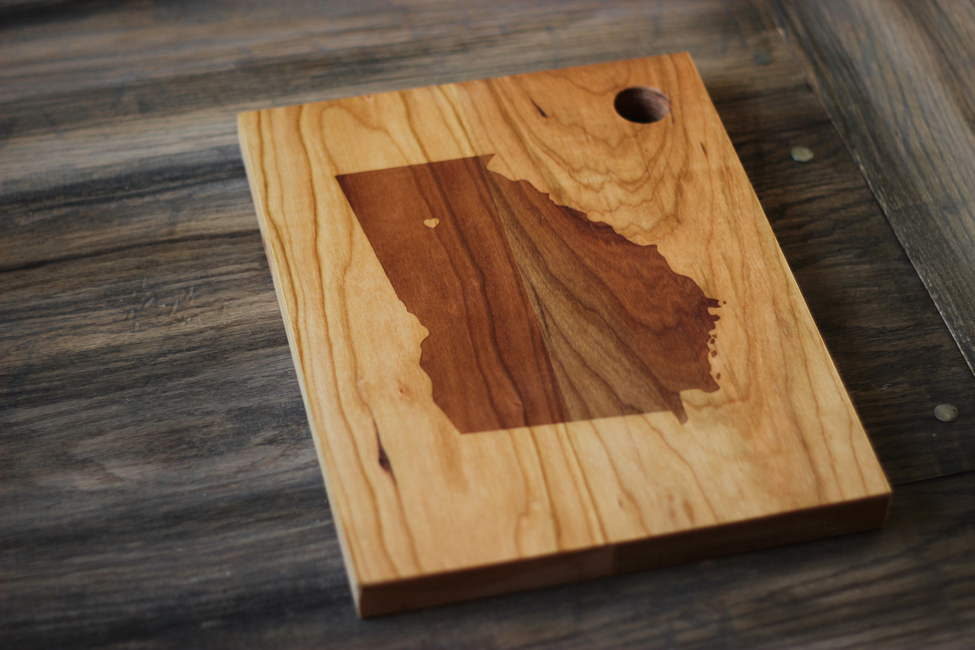 How cute is the above Custom City State Wooden Cutting Board? US state or country silhouettes are engraved on the cutting board, and customized with a little heart on the city or location that means the most to you. Great for a wedding gift to represent the couples' wedding location, or give one to a college-bound child as a reminder of home. Or you could always purchase one for yourself to celebrate the memories you made on your honeymoon or favorite vacation!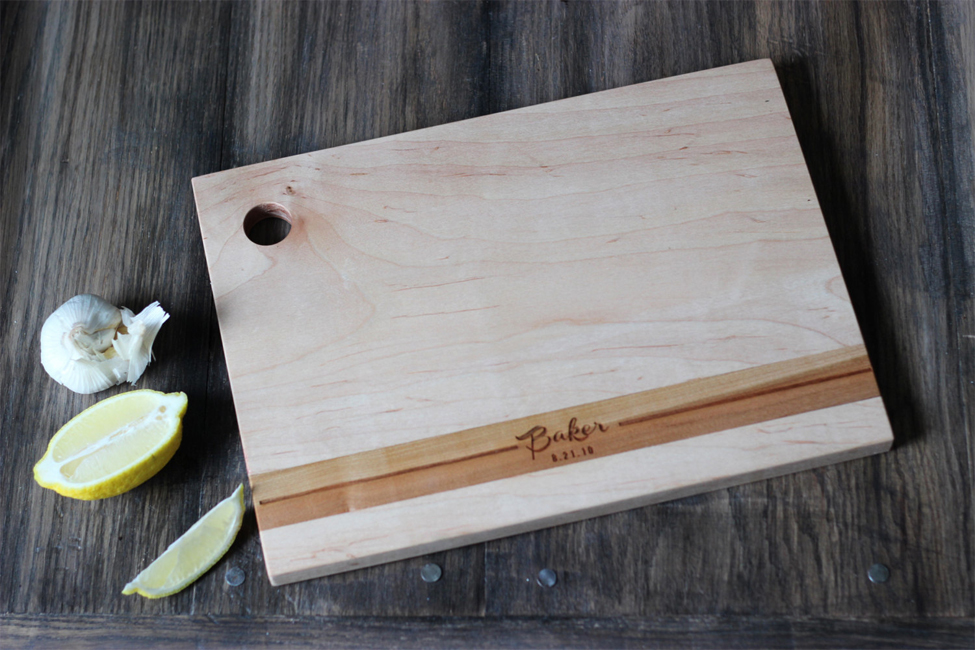 Then there's this Personalized Modern Wood Cutting Board. This design includes a couple or family name as well as date established. Love the font!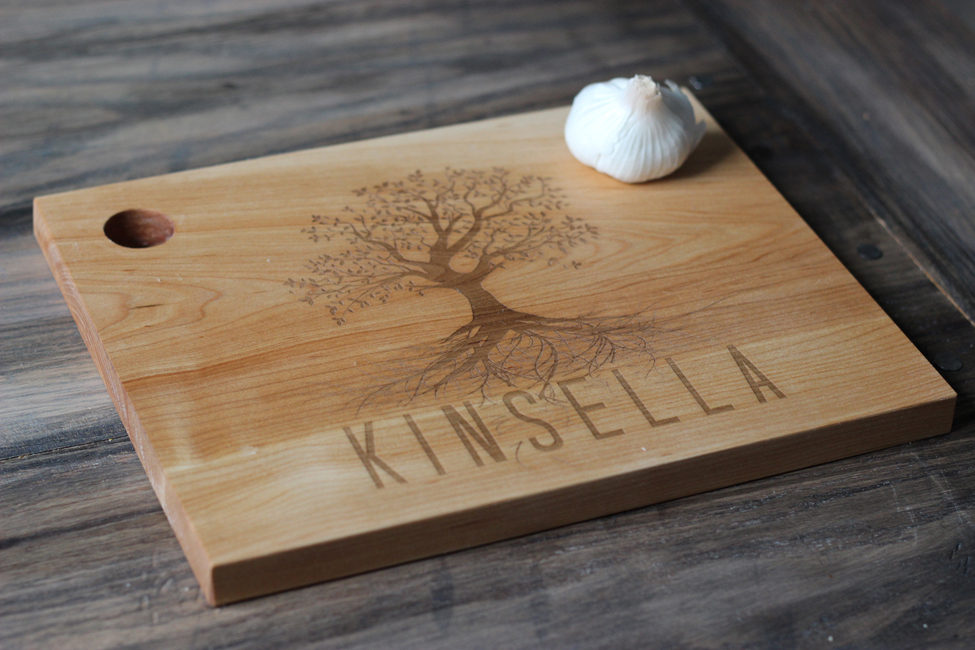 And above is the Personalized Family Tree Cutting Board. This one features a modern typography design and an artful family tree. Thinking of purchasing this one for myself!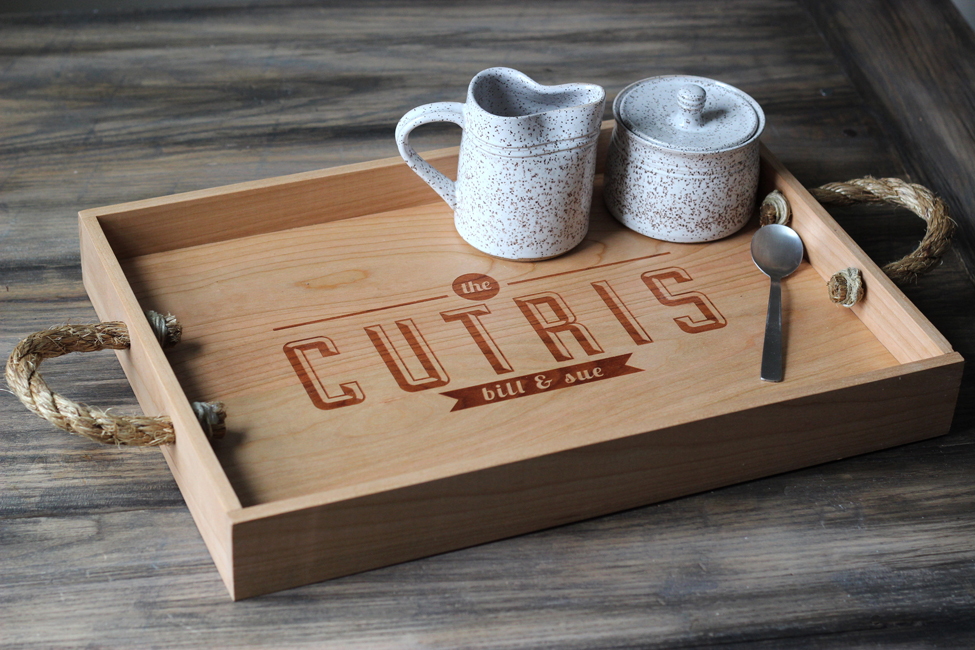 And finally, we have the Rustic Personalized Wooden Serving Tray. This gorgeous piece is perfect as a kitchen table centerpiece, living room accessory, or gift for the newlyweds!
Each of these cutting boards is available in medium or large, and crafted in the USA from sustainably harvested wood. You can order all of these in either Maple or Cherry:
Now that you have some kitchen inspiration, it's time to get to work on dinner!
XO,
Casey