The holidays are coming and as it turns out many of my friends' birthdays are this time of year as well.  So I have gift giving on my mind! One of my most favorite gifts to give is the gift basket! A gift basket is a fun and easy way to create not only a lovely gift but also a unique one too.  And you can completely personalize the gift according to the receiver's likes and interests.  In this post I'd like to share with you two fair trade gift basket ideas that you could use for the holidays or for any occasion where you might need a gift to give.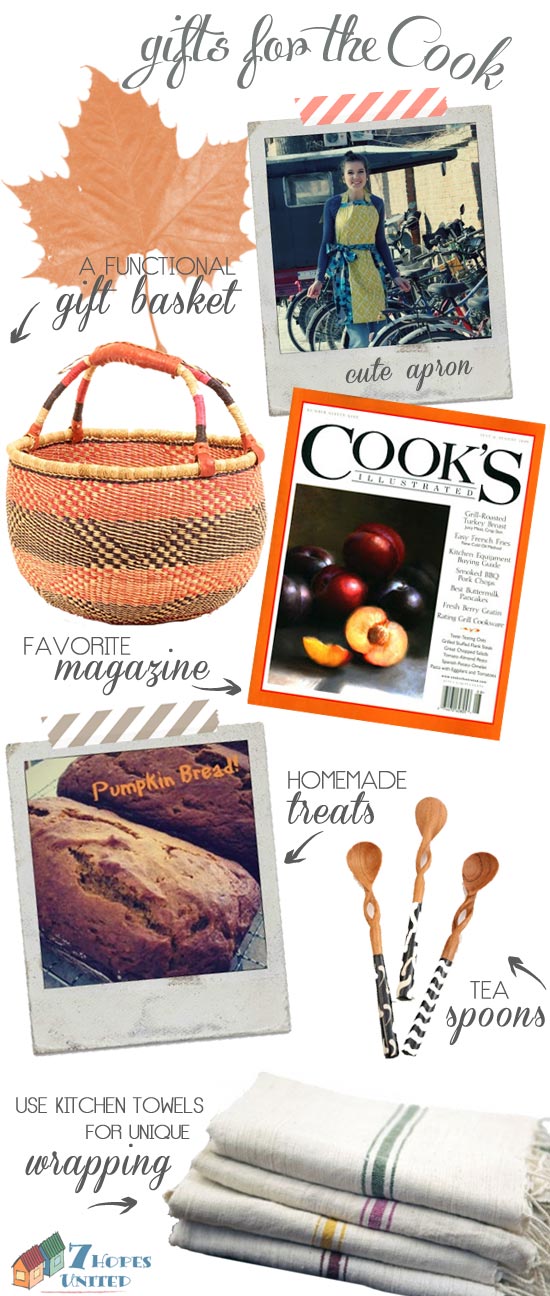 Gift Basket for the Cook!
I like giving a magazine that the cook might like. Who doesn't like to browse through a magazine! And why not treat the cook to a special homemade treat; I would include the fair trade pumpkin bread that we featured in an earlier Tasty Tuesday post. If you are an avid cook then you know that it can get messy in the kitchen so the Vivian Ikat Apron would be a nice touch.  The sugar and spice spoons are so pretty, so why not add them too!  Everyone can use extra towels when cooking and these Ethiopian Cotton Kitchen Towels can double as wrapping in the basket. Bundle it all up in our Ghana Bolga Market Basket and you have a pretty and unique gift!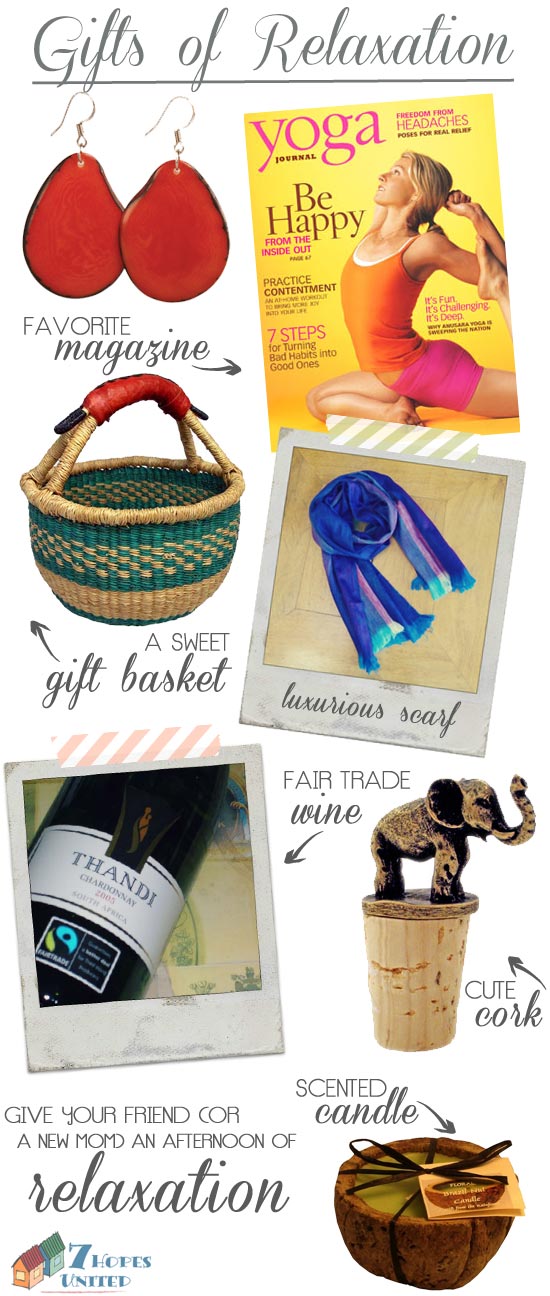 Relaxation Gift Basket for a Friend!
Again a favorite magazine is always a nice touch! And why not give your friend some fair trade wine to enjoy while reading the magazine.  Don't forget one of our wine stoppers for any left over wine. Candles always add a sense of relaxation and the brazil nut candle is so earthy and grounding! The calming blues and purple of this super soft alpaca scarf would relax anyone, and again the scarf can be used as a wrapping. A pair of earrings, here the Tagua Chip Earrings in Sunset Orange, are just a little something extra for your friend.  And finally bundle it all up in our Mini Bolga Market Basket.
I hope that these gift basket ideas inspire you this holiday season!
Enjoy – Dawn