If you're anything like me, you still have a specific category staring you down on your Christmas list—the guys in your life! Do you need a few fair trade gift ideas for men?
Let's face it–the males are the hardest. I can walk through a store and put five things in my cart for the ladies on my list before I even begin to think about the guys. If they were as easy to shop for as we are, this might not be a problem! But since I want to get them things they'll enjoy too, I'm shifting my strategy this year. Instead of buying them something unplanned at the last minute, I'm planning ahead and focusing on fair trade gift ideas for men!
Seven Hopes United has plenty of wonderful, handmade items that are perfect for guys of all ages. Take a look below!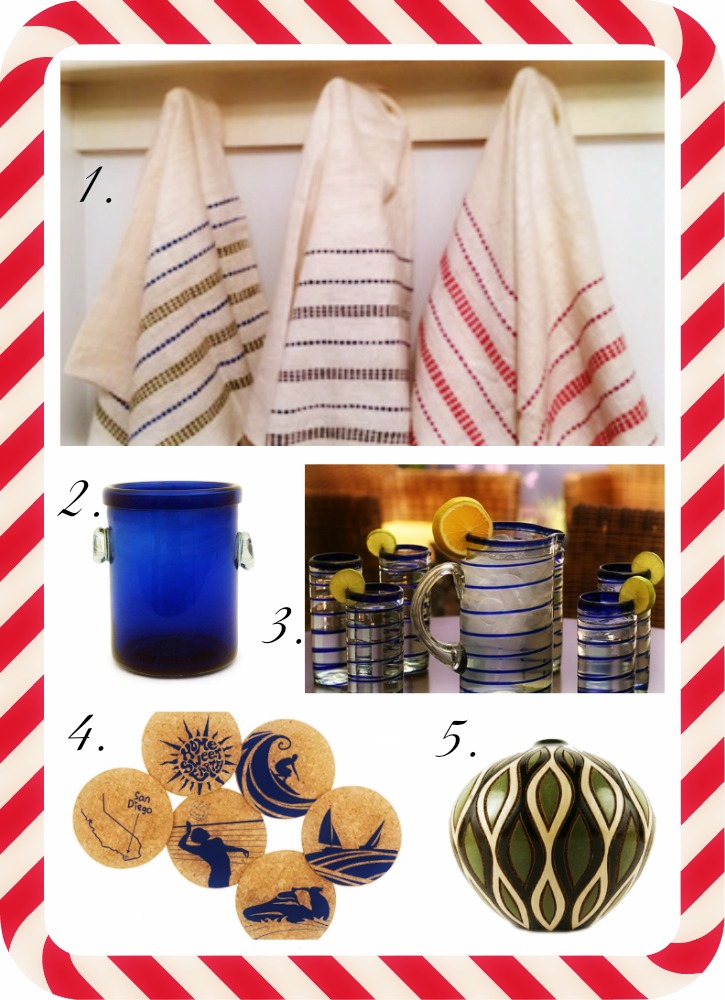 1. Recycled Cork Coaster Set–Most of the guys I know like for their homes to have a little flair without being "girly." These quirky cork coasters are perfect for spicing up the coffee table in a subtle way.
2. Handblown Glass Ice Bucket–If you have a friend who enjoys the finer things in life, this one's for you! A beautiful, timeless glass piece that he'll use again and again.
3. Cobalt Spiral Highball Glasses–If he's not in the mood to serve wine, these lovely  gorgeous, handcrafted glasses can be used for iced tea, cocktails, or even craft beer!
4. Paulino Bud Vase–Add a touch of class to his home with this sleek, modern bud vase. Not too feminine and great for the guy who enjos decorating.
5. Ethiopian Dashed Cotton Hand Towel–A clean, bright design that would be at home in any man's kitchen. A great inexpensive fair trade gift idea for men!
What are you getting the men in your life this Christmas?
XO,
Casey