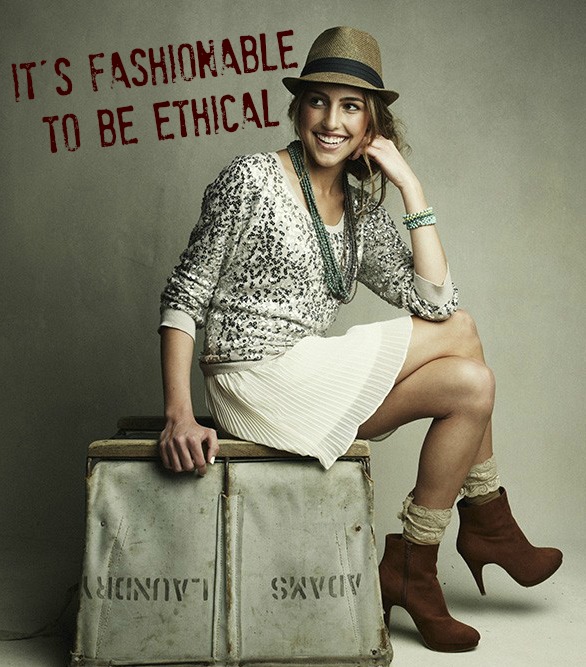 Fashion! I just love it.  For a brief time in my early 20s I lived in New York City, the Bronx specifically.  The year following my college graduation I volunteered as a 6th, 7th and 8th grade teacher.  Let's just say that teaching was a remarkably difficult (did I also mention that I moved there in late August of 2001) and a remarkably profound year, but that's a different story for for a different day.
One of my most favorite things to do while I lived in New York was to check out what the women were wearing.  I grew up not caring much about fashion or how I dressed, in large part because I wore a school uniform until I was 18.  But living in NYC changed all that.  The clothing ranged from way laid back to way high fashion and I loved every bit of it and learned a lot too. On one very long train ride from lower Manhattan to the Bronx I ended up on the train with a woman wearing the coolest laid back outfit (a colorful Mexican inspired skirt with a zipped up sweatshirt…I thought 'how cool is that'?). I promptly tracked down a similar outfit that weekend!
Now I'm head over heels in love with fashion, though my outfits don't always show it, and I love putting outfits together in my head.  Today, I wanted to bring you a fair trade outfit idea that comes from the jewelry of Seven Hopes United and the clothes of the UK's People Tree.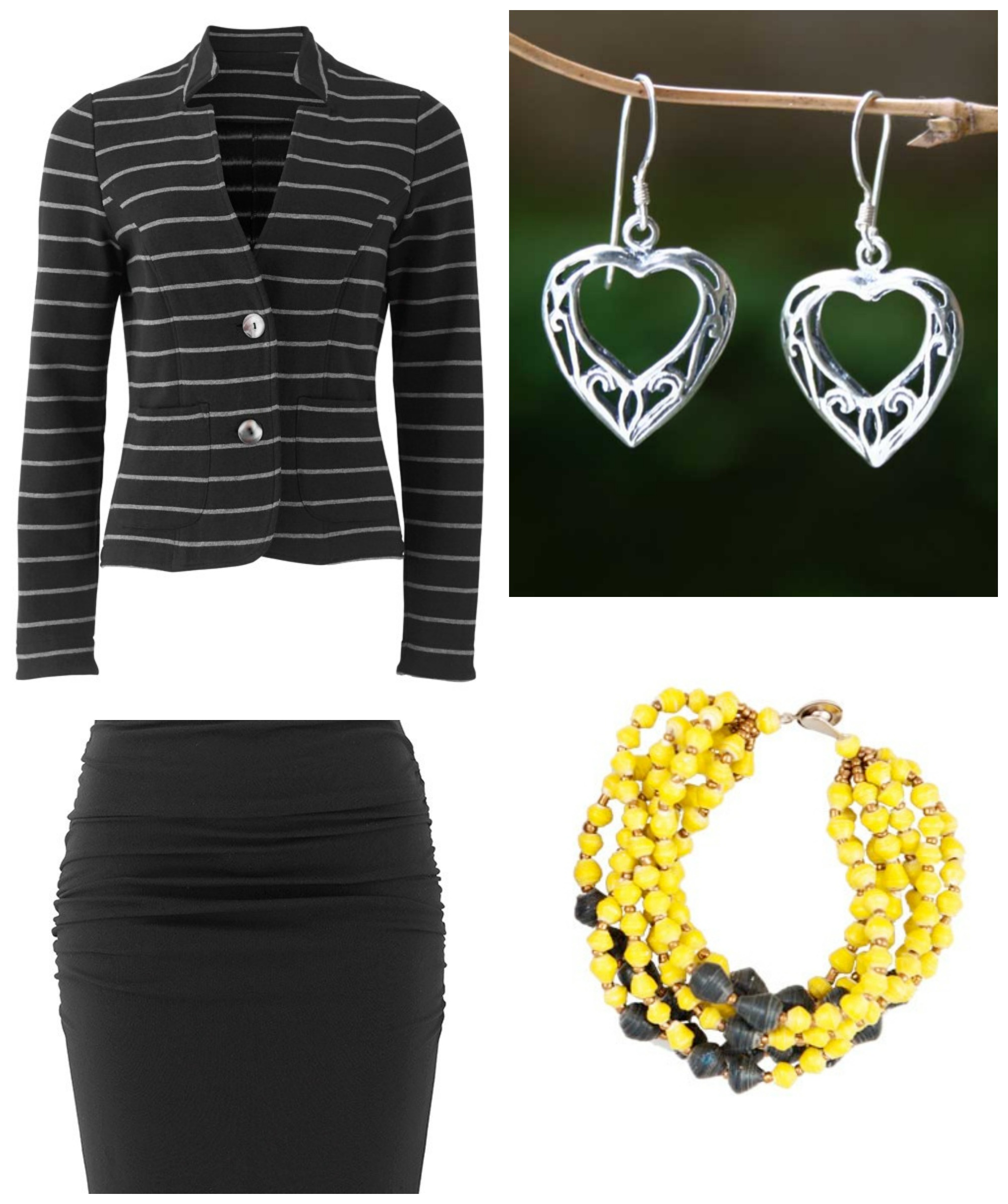 I like to wear black a lot, it's flattering and elegant and always chic.  This outfit would be great for work and you could wear a colorful little cami underneath, I would wear pink, or forgo it too, the blaze doesn't seem to be too low-cut.  The earrings are simple but lovely and the bracelet adds just enough pop of color to brighten things up.
Sterling Silver Heart Earrings
Happy Tuesday & I hope you enjoy! – Dawn