Well … that's a rather bold title, isn't it? Ok, so jewelry may not fly around, red cape-clad, and swoop in on a distressed Lois Lane today. But it has its own world-saving power. Want to see what I mean?
Ladies, we love jewelry. It's pretty much a proven fact, just like we love potato chips and puppies (and maybe kittens, but I can't vouch for full-grown cats). And we also like to help people. Women are helpers. We're care-givers and love-givers. And if we can buy jewelry and in turn spread our love and help across the oceans, who's going to complain about that?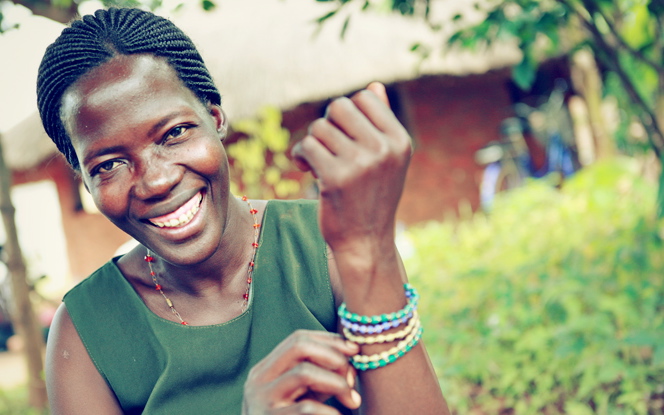 At Seven Hopes United, we truly believe that the purchases of gorgeous, unique jewelry and other ethically made products are helping to save lives and give hope to the nations. When you buy a piece like this beautiful Cascade necklace, you ensure fair wages are being paid to the woman in Ecuador who hand crafted it. You then open up her access to nonprofit services, such as scholarships and training programs. These programs will in turn keep her and her children clothed, fed and educated, which unleashes their God-given potential into the world. This tidal wave of events began with your purchase of a simple necklace.
And what about this stunning 31BITS Raffia Twist Bracelet? Yes, it's perfect for Spring and as pretty as sunshine. But it also accomplishes this:
31 Bits Designs is a socially minded business designed to give internally displaced women in Northern Uganda an opportunity to counter poverty. By giving our beneficiaries access to the international market, they are able to earn an instant income, providing homes, food, and education for their families. Our program equips women by providing literacy education, financial and vocational training, holistic care, and strong support systems, empowering individuals to further their careers and attain social equity.
Whoa, pretty little bracelet! I'm impressed.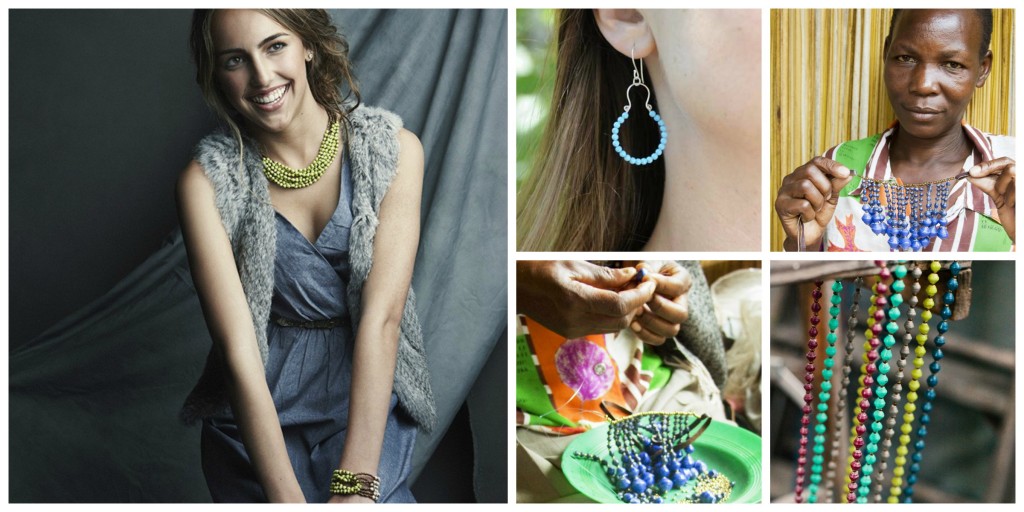 This dainty pair of lime tagua chip earrings has a lot to offer too: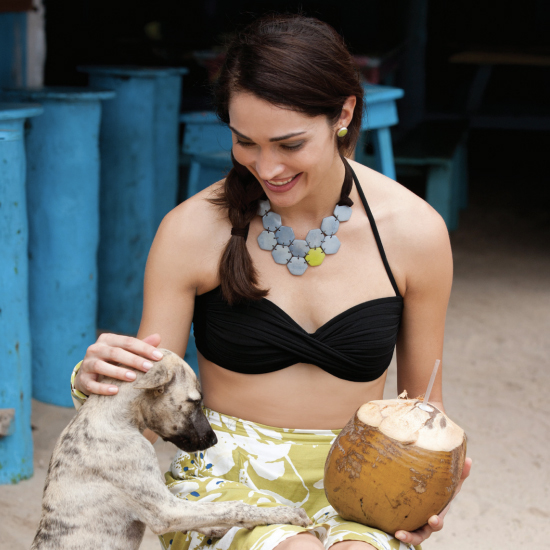 The artisans handcraft the jewelry designs from natural materials that have been sustainably harvested from the rainforests and lowlands of South America. Some materials are gathered from the rainforest floor while others require a skilled farmer to climb high into the tropical canopy to harvest ripe pods. In both cases, trees are not harmed and the commercialization of these seeds helps to ensure the survival of the world's rainforests by providing an alternative income for its inhabitants in place of logging or selling their land to destructive industries.
Pretty cool, right? If you want to help us change the world one piece of jewelry at a time, would you consider sharing this post on your Pinterest, Twitter, FB or Instagram page? Oh and obviously, you'd better buy yourself a piece of  jewelry while you're at it.

Seven Hopes United loves you!
XO,
Casey