I'm really excited to share some of our newest products today! (Who would have ever thought something with "laundry" in the title could be exciting, right? But stay with me here.)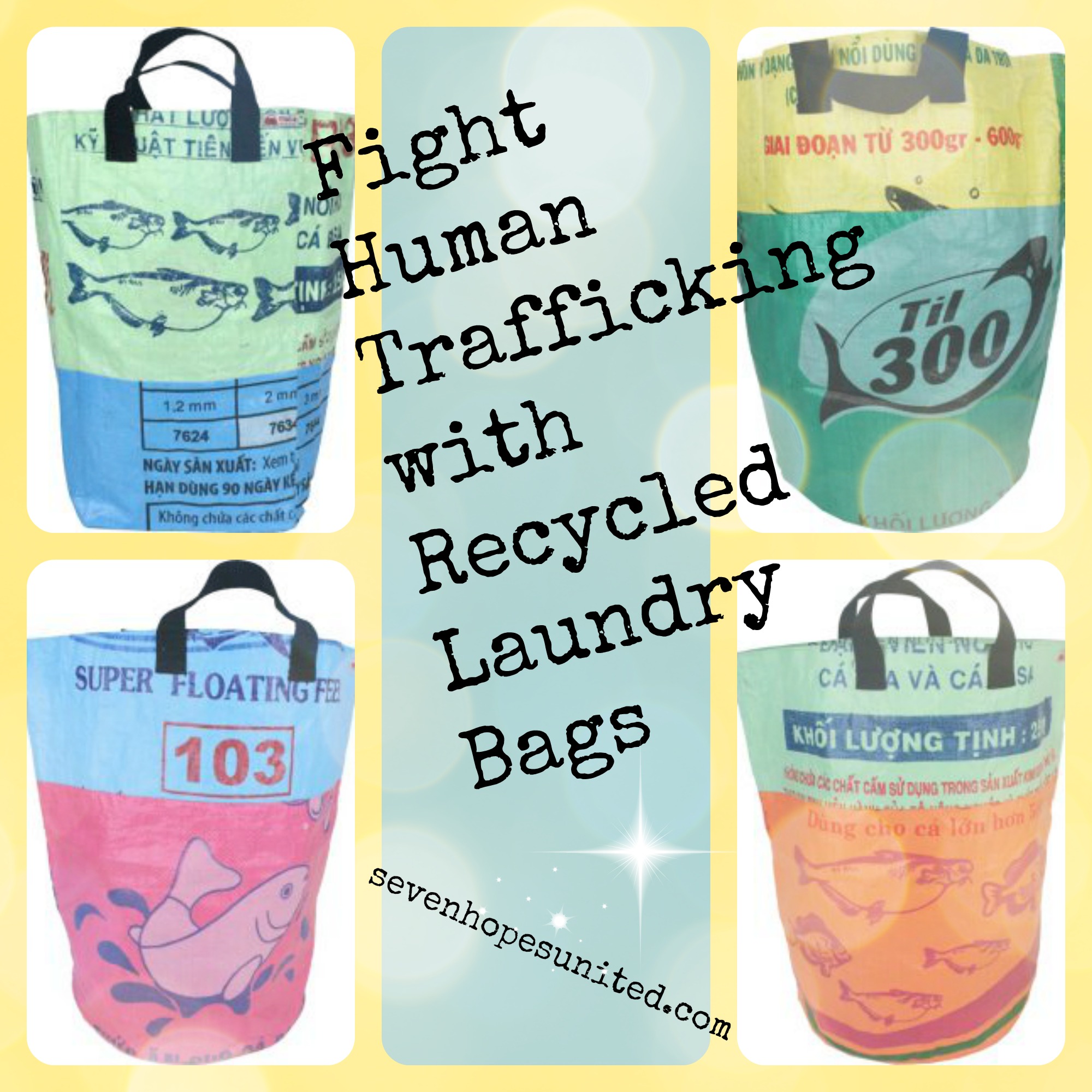 We recently got in these bright, fun recycled laundry and storage bags, and I love everything about them. The main thing being that proceeds of the sales go toward the fight against human trafficking. These products are not only socially conscious, but environmentally friendly too! Made from recycled Vietnamese feed bags, these unique storage bins are perfect for anyone looking for a colorful & stylish place to stash toys, blankets, diapers, and yep, you guessed it, laundry. They make a pretty addition to a kids room or craft room too! These beauties have some great features:
Double ply
Have side handles
Lightweight and easy to maneuver
Colorful traditional Cambodian prints
Ethically made
Country of Origin: Cambodia
Size: 10.5″"W x 6.5″H
These bags are "designed to carry a cause," and they truly do. When you purchase one of these from our site, you are helping to reinforce the truth that people are not for sale. With every bin purchased, you show your support for the fair trade movement and for an end to human trafficking. To read more about the prevalence of human trafficking in the US and around the world, and how you can help put a stop to it, click here.
Check out the bags, available now. You have your pick of bright, summery colors and prints, so what are you waiting for? That laundry isn't going to do itself!
XO,
Casey