There's nothing quite like a weekend sale! We recently reduced the prices of some of our favorite Seven Hopes items. As Fall approaches and you feel like freshening up your wardbrobe and/or home (personally, I always go with the and :)) take a peek at some of the items listed below!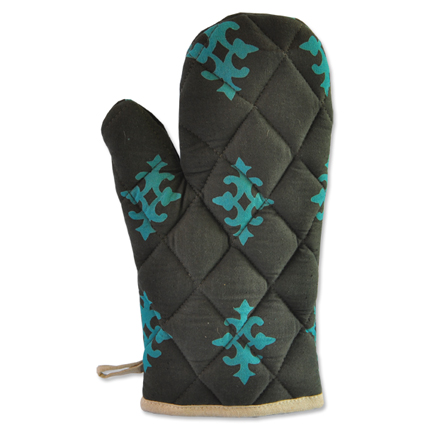 Our classic oven mitts in a new sophisticated jewel print, inspired by antique Javanese tiles. Pair with our matching Javanese Jewel Apron. Hand-printed with care by our fair trade partners in Bali.
2. Guerrero Bowl: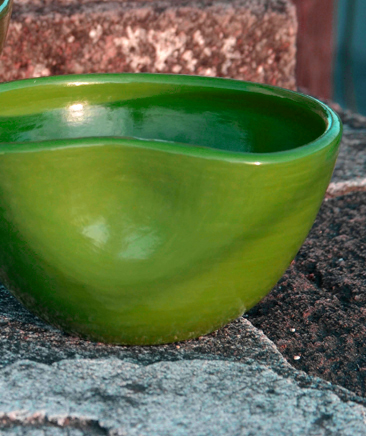 Crafted to nestle naturally in your hand, this bowl allows you to enjoy dining with ease. Its unique and comforting shape is accented by its natural olive color. The artist, Pedro, is a fourth generation potter who dreams that one day his ceramics will be recognized across the globe. Pedro is a ceramic instructor, one of four certified master potters in Nicaragua, a great father and a community leader.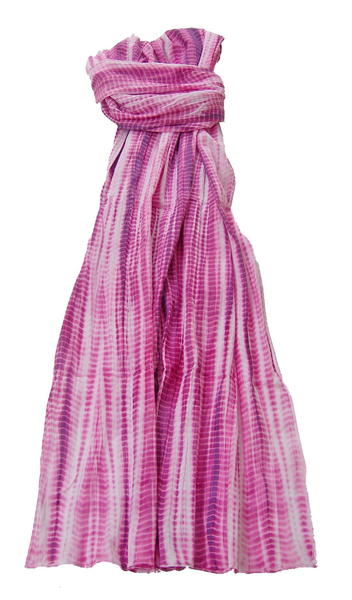 These scarves are made from 100% cotton by artisans in India, and embellished with fine tie-dye. Each scarf has a soft crinkled look, and comes in three colors: pink, blue, and green. Your purchase provides fair wages to talented artisans in India, and helps their communities rise above poverty. (They're only $10 at the moment! Get one while they last. :))
4. Cocoki Yoga Bag: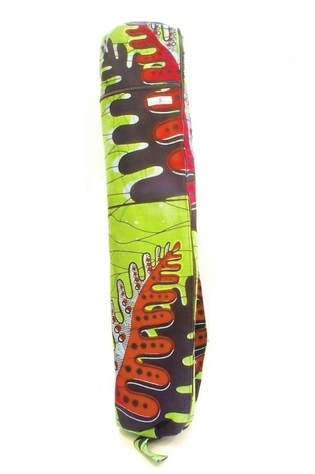 Stylish, comfortable, and impactful; this is not your average yoga bag. Hand-crafted by women in Rwanda, these yoga bags show off your unique style and consciousness. Our yoga bag has a full length zipper for easy loading, and an outside pocket to hold your keys, phone, and gym ID. It fits all sizes of yoga mats with space at the top to tuck in a towel.
The women of Cocoki proudly design and produce these yoga bags from traditional Dutch Wax cloth – using nothing but their own creativity and foot-powered sewing machines. A great gift for yoga enthusiasts of all kinds – from beginners to old pros. Available in two different color patterns: Lime Green, which you see above, and Indigo.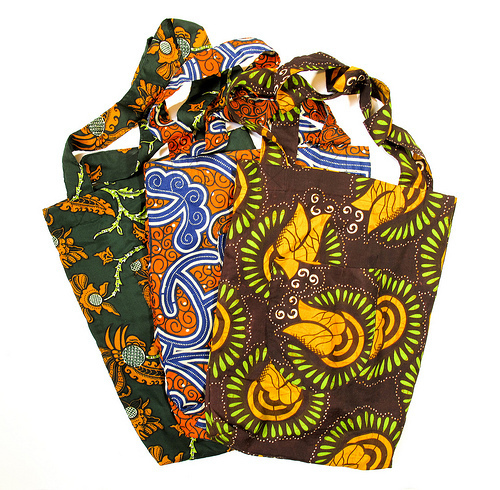 Run errands in style with these versatile shopping totes, hand-crafted from Dutch Wax cloth by the same women's cooperative in Rwanda. These beautiful tote bags are perfect for carrying books and groceries, or an every day carryall.
This yellow warming basket was handwoven by Wolof women in Senegal, West Africa. Made from typha and recycled plastic strips used in the production of prayer mats, this lidded basket is not only beautiful, but eco-friendly. A thoughtful way to gift homemade rolls or cookies.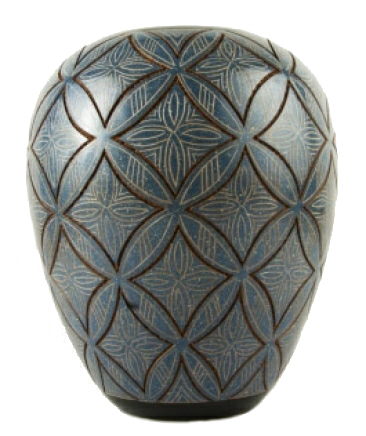 Featuring a black rim and base and a beautiful blue diamond pattern, there will be no problem incorporating this piece into any living space. Perfect for flowers, or as a stand alone decor item, we're sure you will find plenty of uses for this functional and decorative work of art!
By purchasing the Blue Diamond Vase, you're fostering the growth and sustainability of Juan's family business, as well as supporting his dream to have his pottery displayed in homes around the world.
To see the rest of our sale items (there are quite a few right now!) click here.
Have a very happy weekend!
XO,
Casey