If every American made just ONE Fair Trade purchase a year, it would lift ONE Million families out of poverty.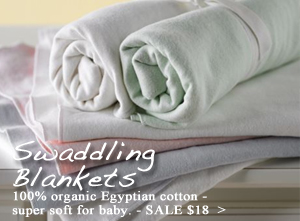 Our Fair Trade Kids Collection is made from 100% Organic Cotton in rural Egypt. Because of our partnership with Under the Nile and the 13 Villages Project, your purchase helps provide vocational training, health care, and sustainable incomes to artisans in the rural villages of Sharkeya, Egypt.

Shop to make a difference, and find great fair trade baby gifts - clothes, toys, and more! It's a great way to teach the future generation about fair trade in a fun way for kids!
There are no products to list in this category.