It's ice cream season!!! And what is better with ice cream than a little (or a lot of) fair trade hot fudge. The idea of making hot fudge (fair trade hot fudge or otherwise) seemed daunting to me until I found a super easy recipe in Gwyneth Paltrow's cookbook "My Father's Daughter" .  I made some changes so as to use fair trade chocolate and it was still very tasty!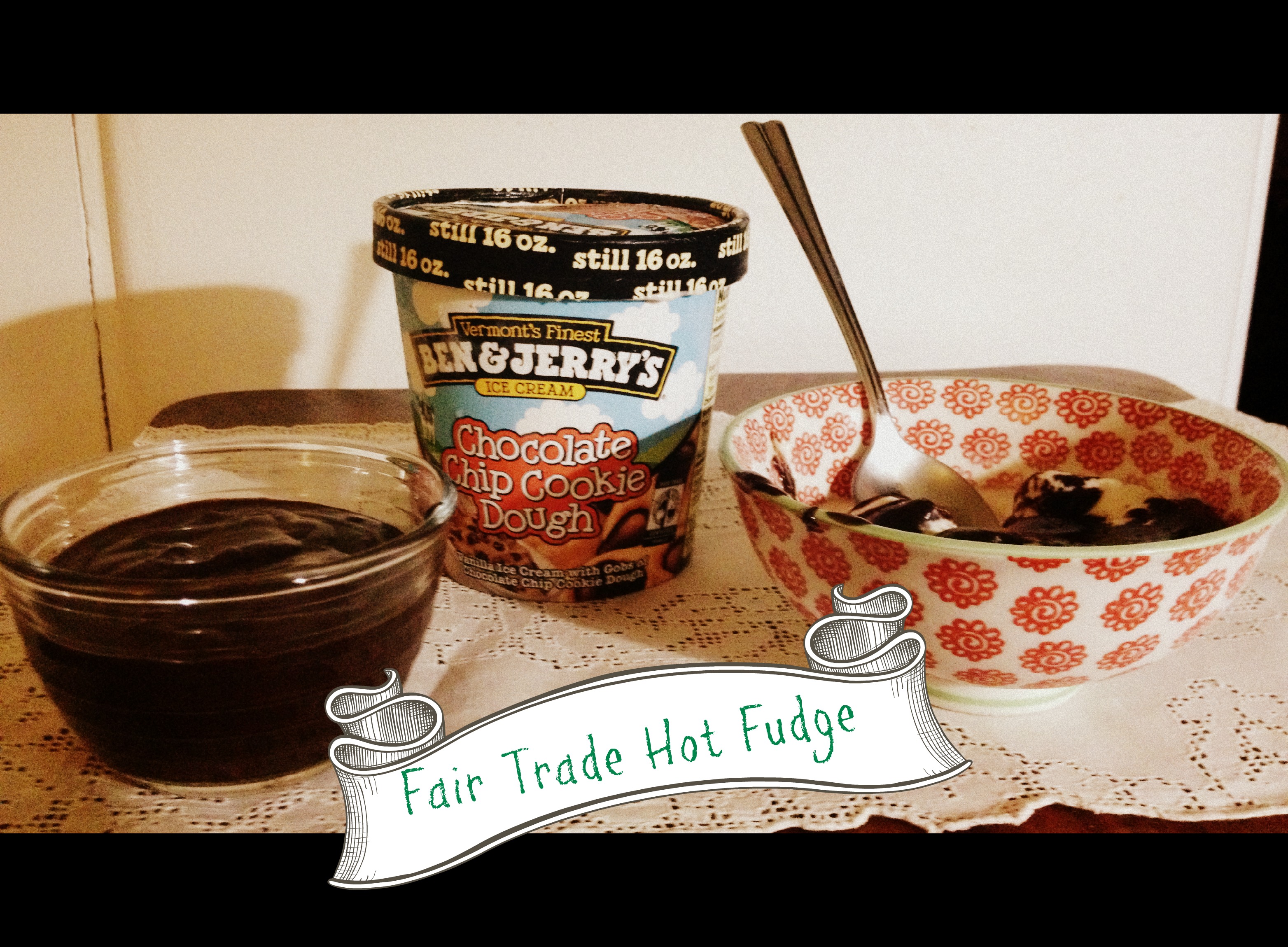 My Favorite Homemade Hot Fudge (aka Fair Trade Hot Fudge)
3 ounces semisweet dark chocolate (62 percent), finely chopped (I used fair trade chocolate chips at 42 percent)
1/4 cup heavy whipping cream
2 tablespoons brown rice syrup (or light corn syrup) (I used light corn syrup)
Combine all of the ingredients in a double boiler (or in a metal or glass bowl set above a pot of simmering water) and stir until completely melted about 3 minutes. Serve warm.