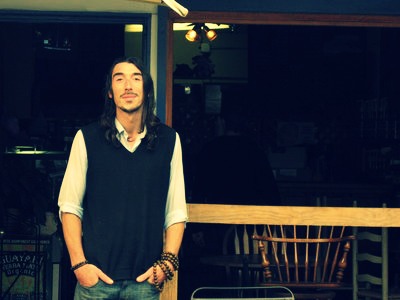 Sometimes I just love to wake up in the morning, and make the quick jaunt along the boardwalk over to Pacific Bean for one of their delicious mochas. Owned by one of the kindest and most welcoming Italian men, Pacific Bean and their 30 something mochas keep me coming back for more.
A couple of my favorite mochas are the White Almond Joy [white chocolate, coconut, almond & vanilla syrup] and the Funky Monkey [mexican chocolate, real peanut butter, & banana syrup]. Definitely one of my favorite spots to take family visiting from out of town – it's the perfect start to a morning walk along Crystal Pier to watch the surfers.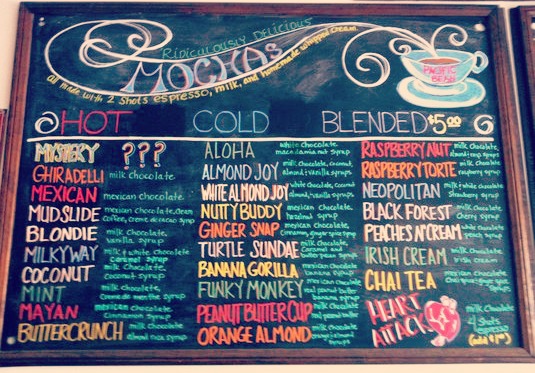 If you were to join me for coffee this morning, I would tell you that today is a busy day…I need to head to Escondido soon for the Welk Farmer's Market. It's pretty windy by the beach this morning, and I'm hoping the weather is a bit nicer inland. Going to the Welk Farmer's Market almost feels like a vacation to me because it's usually warmer in Escondido, and held at the Welk Resort where there are always people relaxing on vacation.
I would also tell you that this weekend is Coachella – a music festival in Indio, CA that my husband & I have been going to for a few years. It usually falls right between our two birthdays – so it's our gift to each other and a way for us to do something we really love…see hundreds of live bands all in one weekend!!
I'm really looking forward to seeing The Lumineers this year! If you haven't listened to them, you'll have to check them out.
That being said, if you're going to the Little Italy Mercato this Saturday, be sure to stop by our booth and say "hi" to our friend Lucia from Malia Designs! She is one of our favorite people and we just love that we've been able to connect with so many wonderful people through fair trade.
Have a great week,
xo Ash