The other day my son Declan and I had dinner with my parents and my mom made the most delicious meal! She made a fair trade quinoa dish with a Mexican twist.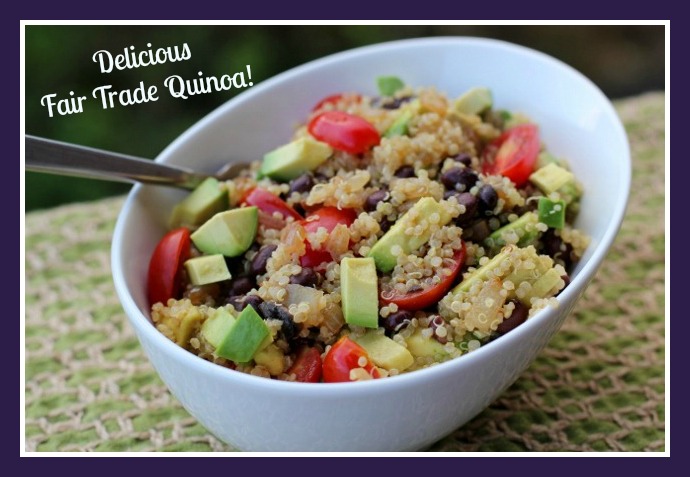 A few of my Tasty Tuesday posts have featured fair trade quinoa in them and that is for good reason. Fair trade quinoa is so darn good and so darn good for you too! It's packed with protein and it contains all eight essential amino acids.
Now on to the recipe!
Slow Cooker Mexican Quinoa and Black Bean
Ideal slow cooker size: 3 quarts
1 or 2 (14oz) cans of black beans, rinsed and drained
3/4 cup uncooked fair trade quinoa
1 1/2 cups water
3/4 cup salsa
1 bay leaf
1tsp cumin
1tsp salt
1/2tsp garlic
The juice of 2 or 3 limes (about 1/4 cup)
Combine all ingredients in the slow cooker and cook on high for about 3 hours or once all liquid has been absorbed.  Once liquid is absorbed, remove lid and fluff quinoa.  Add avocados for a fabulous last touch to this great vegan meal!
Have a wonderful day – Dawn