These are amazing! I have tried a lot of different variations of fair trade chocolate chip cookies these past several months for Tasty Tuesday recipes so I feel I know a really great cookie when I eat one! As of right now, the Rice Krispies Treat Cookie featured in this posting and the Buttered Fair Trade Popcorn Chocolate Chip Cookies from a few months back are my favorites. The popcorn and the rice krispies add a little unusual texture and the taste is magnificent! This week's recipe is very simple and was a big hit amongst my family (and incidentally, even three months later friends ask when I am making the popcorn cookies again).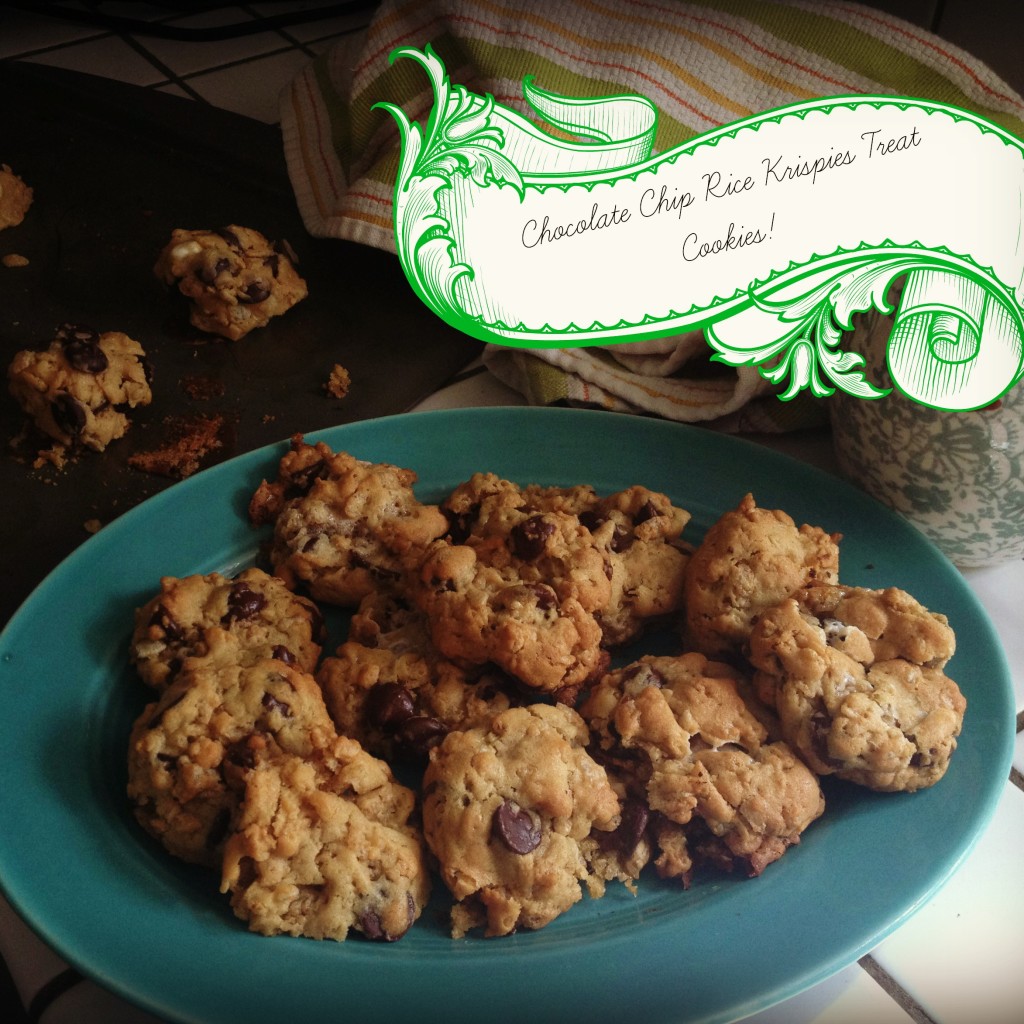 Chocolate Chip Rice Krispies Treat Cookies
From the blog Spoon Fork Bacon
Makes about 3 dozen
Ingredients:
1/2 cup (1 stick) unsalted butter, softened
1/2 cup granulated sugar
1/2 cup light brown sugar
1 egg
1 1/2 teaspoons vanilla
1 1/2 cups all purpose flour plus 2 Tablespoons
1 teaspoon baking soda
1/2 teaspoon salt
2 cups Rice Krispies cereal
1 cup bittersweet chocolate chips
1 cup mini marshmallows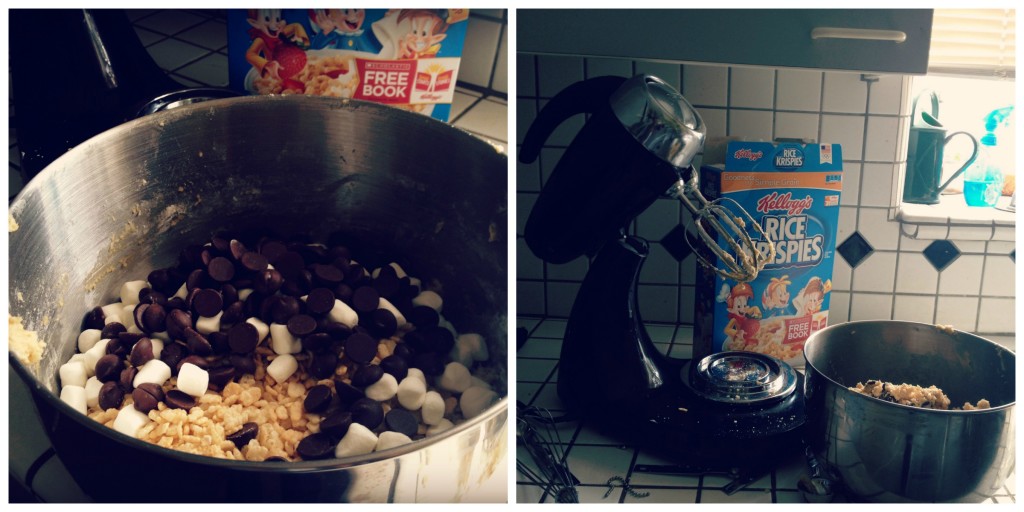 Directions:
1. Preheat oven to 350°F.
2. In a large mixing bowl with an electric mixer cream together butter and sugars. Scrape down sides of the bowl and mix in egg and vanilla.
3. In another bowl whisk together the flour, baking soda and salt. Add flour mixture to the butter mixture and stir together until just combined.
4. Fold in the cereal, chocolate chips and marshmallows until fully incorporated. Refridgerate 30 mintues to an hour.
5. Drop 1 1/2 Tablespoon sized dollops onto a baking sheet lined with parchment, about 1 inch apart from one another (the cookies will spread).
6. Bake for 11 to 14 minutes or until cookies have barely begun to brown.
7. Allow cookies to cool for at least 5 mintues before serving. Store in an airtight container for up to 5 days.