If the livin' is easy in the summertime, let's pick out some easy fair trade products to go along with it! How about a fair trade/department store swap today? We'll do a side-by-side comparison of Seven Hopes products vs one of my fave summer stores, Tommy Bahama! Here we've got very similar:
–Aprons
–Handbags
–Earrings
–Bracelets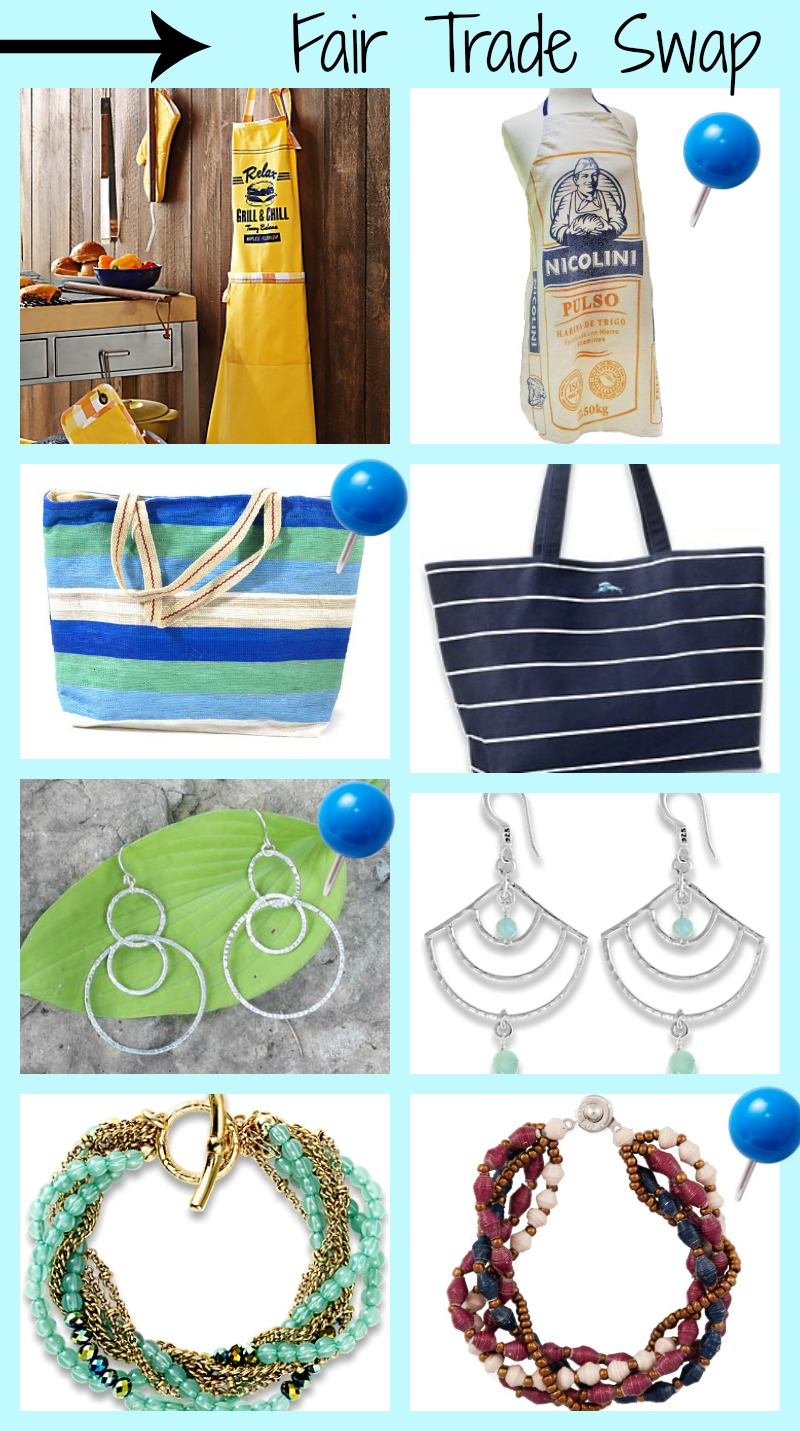 The two columns look a lot alike, right? Bright, relaxed and bohemian—which happen to be three of my favorite words when it comes to summer! Tommy Bahama embodies the spirit of sunny beach livin, but the price tag isn't quite as sunny. So here I highlighted with pushpins our Seven Hopes items—ethically produced pieces that help out your wallet AND empower women and children in third-world countries!
Sometimes when you're searching out fair trade products, what you find is more understated and simple. But not so with these beauties! And as each item is handmade, as opposed to mass produced, you get intricate detail and a beautiful uniqueness to every piece!
Click the links below to be transported to the Seven Hopes products above and to your own sunny fair trade paradise!
XO,
Casey