Happy Almost-July, my friends!
Let's talk about Independence Day today. Just in case you were thinking it was all about celebrating 'Merica, enjoying family and the great outdoors, or maybe, well, hot dogs (did I just expose one of your innermost thoughts there?), allow me to enlighten you: it's not. It's all about the fashion! Fair trade fashion, that is.
We love holidays around here, and July 4th is no exception. If you're still contemplating what to wear to your day at the beach or backyard BBQ, let us help show you the way. And you can wear these fun finds all summer long!
Here are a few of my fave reds, whites and blues from Seven Hopes United: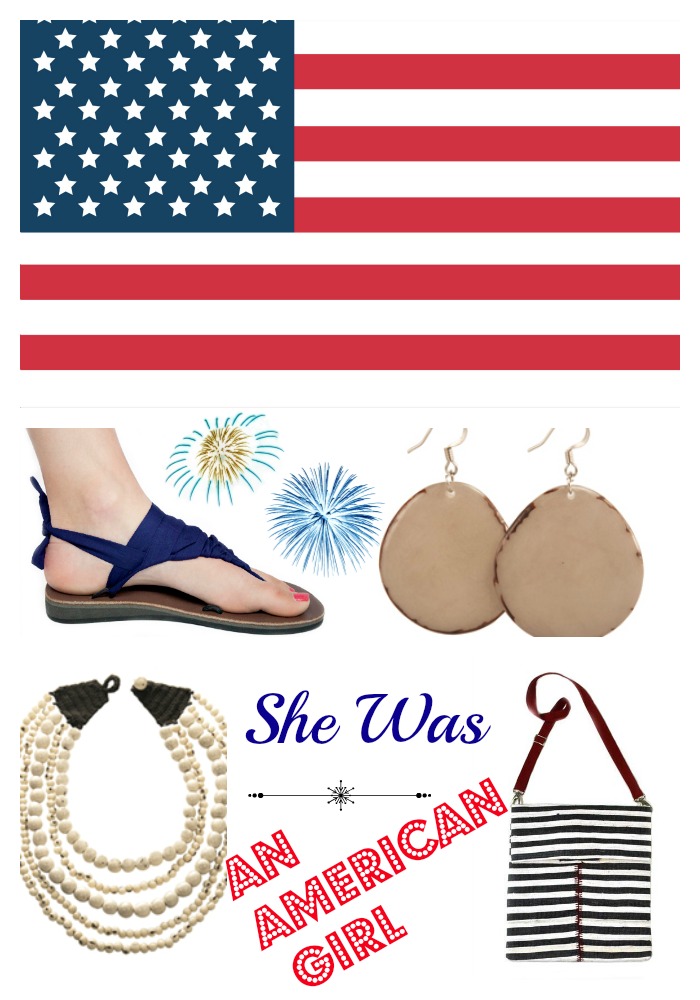 Clockwise from the top left, we've got:
1. Sseko Sandals in Navy
2. Tagua Chip Earrings in Soft Gray
3. 31BITS Cascade Necklace in White
4. Recycled Plastic Shoulder Bag in Navy and White
All kidding aside, we know that the 4th of July is a wonderful time to celebrate life with loved ones and give thanks for the land of the free and the home of the brave. And we can remember that through purchasing fair trade items as opposed to mass-produced, we are taking an active part in helping foster independence for our brothers and sisters throughout the world. Olga Moran and Cesar Yamberia, our artisans in Ecuador who hand-craft the beautiful necklace you see above, state: "Our life has been difficult, but our children will have a better future, thanks to the people like you who buy our jewelry." They receive fair wages for their labor and have access to nonprofit services, such as scholarships and training programs, that previously would not have been available to them. Let's make it a goal as we enjoy time with our own children this summer to actively invest in the future of children and families across the globe!
XO,
Casey