If August in your house is accompanied by either "I'm so bored and I can't wait to get out of here!" or, "How can it be time again already?!" you know it's back-to-school month. But remind those less-enthusiastic little people of yours that it isn't all bad—going back to school means a little wardrobe refresh if nothing else! If you have daughters they probably won't fight you on this one.
This Fall, how about incorporating some fair trade styles into your shopping? It's a great way to remind your kids that in every decision they make, they have the opportunity to help other children and spread love across the oceans. Sometimes we can think of back-to-school shopping as a chore, but why not view it as a fun way to help your kids express their style while teaching them that caring for others can be lived out in unexpected ways?
Here are a few of my fave back-to-school styles from Seven Hopes and from some of our amazing fair trade and ethical friends! See below for more info on our wonderful buddies who create these fun products!
For the Ladies: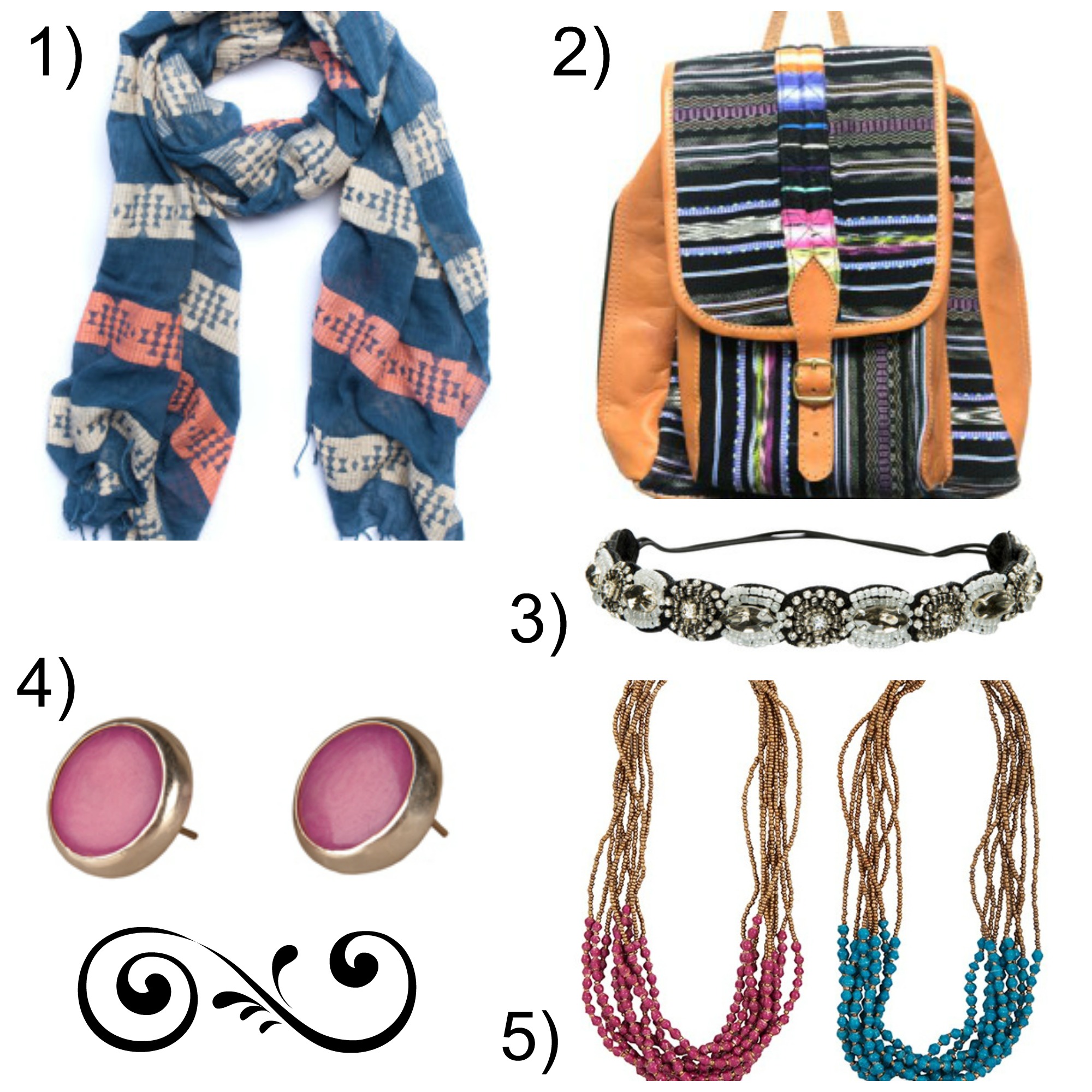 1.  FashionABLE Meseret scarf
2.  Hiptipico Princesa Tribal Backpack
3.  Headbands of Hope Lush Crystals Headband
4.  Seven Hopes Sophia Tagua Earrings
5.  Seven Hopes 31 BITS Sunday Frill Necklace
For the Boys: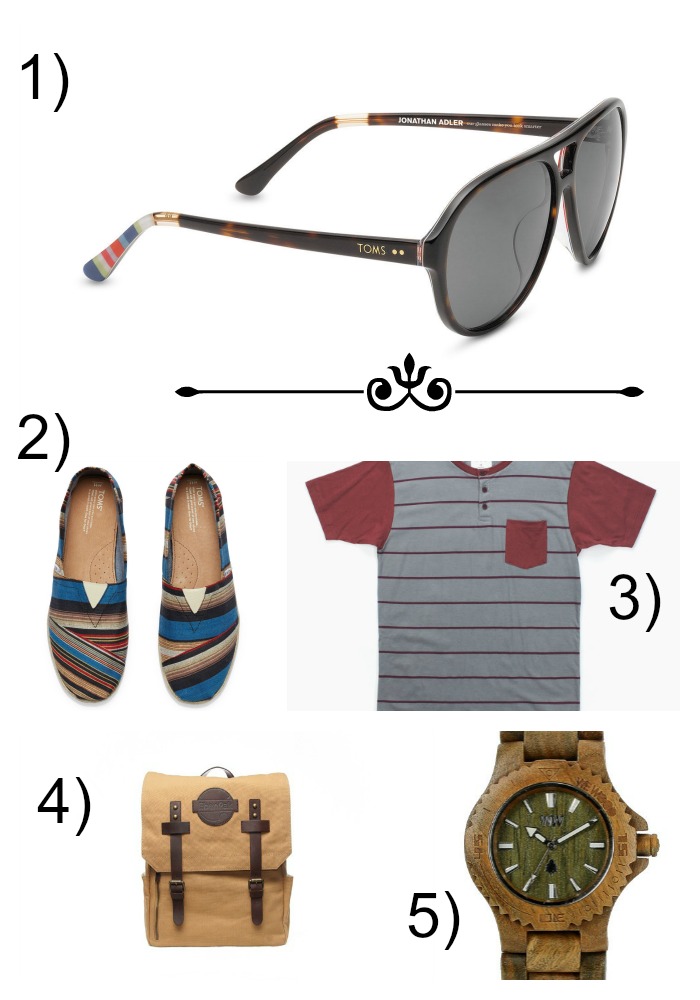 1. Marco: Jonathan Adler for TOMS sunglasses
2. TOMS Vintage Stripe Men's Classics
3. Krochet Kids Fremont Henley
4. Camel EbenGroup Backpack
5. WeWood Date Army Watch
About TOMS:
In 2006, American traveler Blake Mycoskie befriended children in a village in Argentina and found they had no shoes to protect their feet. Wanting to help, he created TOMS®, a company that would match every pair of shoes purchased with a pair of new shoes given to a child in need. One for One.™
Realizing this movement could serve other basic needs, TOMS® Eyewear was launched. With every pair purchased, TOMS® will help give sight to a person in need. One for One.™


About FashionABLE:
The fashionABLE mission is to create sustainable business for Africans so they aren't dependent upon charity, but instead earn the dignity of a job. We offer opportunity to everyone, with a primary focus on empowering women. When we invest in a woman, statistics demonstrate that she will have a life-changing impact on her family and community… and herself.


About Headbands of Hope:
For every headband purchased, one is given to a girl with cancer and $1 is donated to fund life-saving childhood cancer research. Since  Headbands of Hope was launched in April 2012, they've donated over 20,000 headbands to girls who deserve them. They've even started a boys line of buffs!


About Hiptipico:
Hiptipico's mission is to support the creativity, ingenuity and passion of local artists in Guatemala. Preserving Mayan culture and traditional customs is essential to Hiptipico's brand. Reinvesting profits into women's cooperatives, family shops and Mayan handicrafters, Hiptipico naturally energizes the local economy while creating access to foreign markets.
Selling 100% authentic high quality merchandize, customers directly receive artisan-level products.

About Krochet Kids:
Krochet Kids works with highly vulnerable women who live in poverty stricken regions of the world. Through a unique model, Krochet Kids is empowering the women of Northern Uganda and Peru with the assets, skills, and knowledge to lift themselves and their families out of poverty. The result is long lasting and sustainable change.

About EbenGroup:
Ebenezer means "rock of help." As part of Ebenezer Group (EbenGroup), they want to be just that, help. For every durable rucksack sold, they give a backpack full of school supplies away to a child in need in the regions in which they work. In addition, they allocate 10% of the profits to building schools.  A staggering amount of children in developing countries drop out of school because they do not have the necessary school supplies.


About WeWood:
The brainchild of an Italian watch lover and two eco-smart entrepreneurs, WEWOOD fashions wooden timepieces from mostly scrap-wood and uses state-of-the-art Miyota movements for the guts, a hybrid of technology and nature resulting in a unique watch that's both handsome and earth friendly.
The first timepiece was designed in Florence, Italy (2010) and with the widespread craving for newstalgia and eco-friendly ethos, WEWOOD hit the scene as the avant-garde approach to sophisticated sustainability. Later that year, WEWOOD opened a branch in Los Angeles and teamed up with tree-planting-partners 'American Forests' and 'Trees For The Future'.
Enjoy back-to-school month!
XO,
Casey