With the weather turning chillier, I've been getting the urge to snuggle under a warm blanket with a cup of tea in the evenings. Anyone else? If so, it might be time for a fun Fall project: transforming your bedroom into a cozy retreat full of soft textiles and a beautiful, rich color palette. Want to see how you can do it, fair trade style? Take a peek below!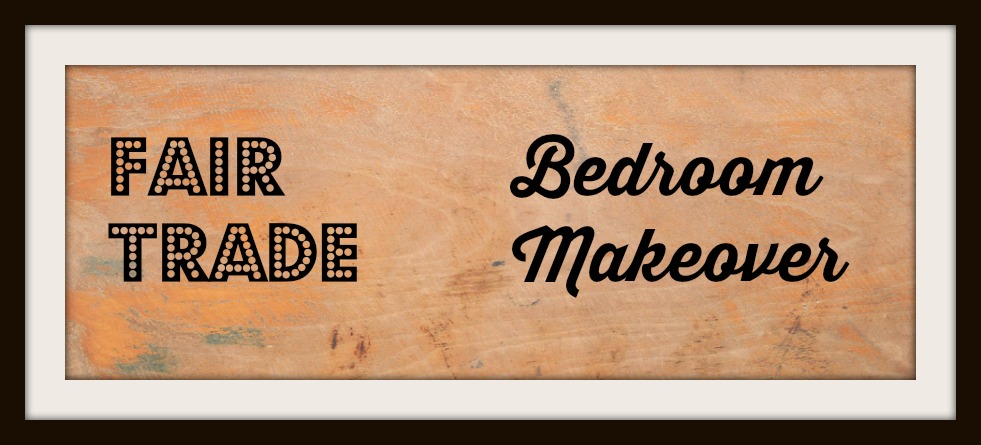 Swap out the summer-weight blanket on your bed with our Plush Glo Organic Sateen Pleated Duvet Cover and Sham!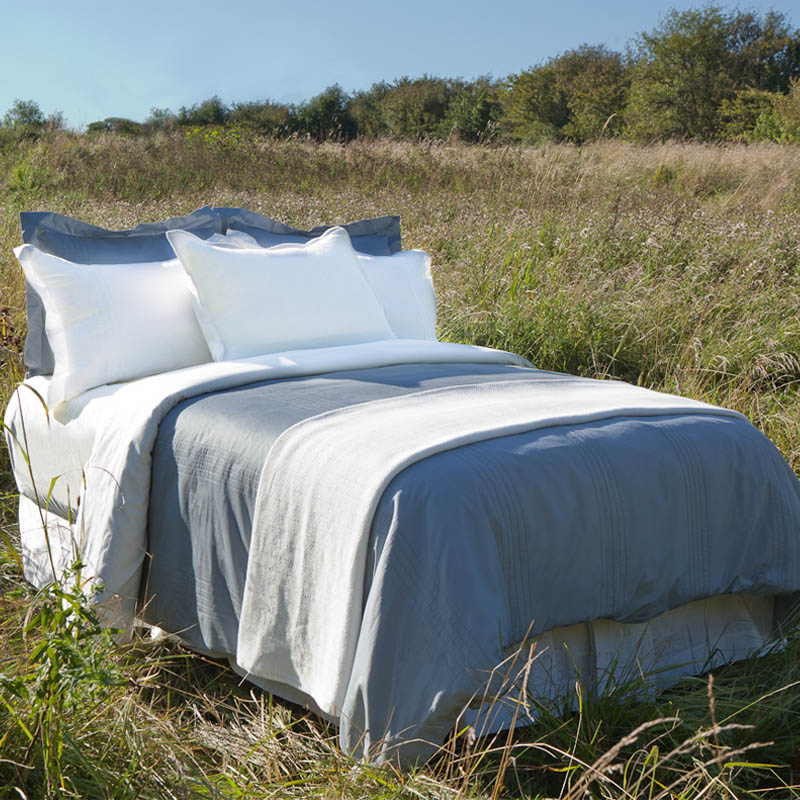 This sateen beauty is 300 thread count, 100% Fair Trade Certified, made of certified organic cotton, and includes two coordinating shams with vertical pleats. It's available in White, Natural, and Quartz. Whichever color you choose will provide a beautiful backdrop for the second item needed to turn your bedroom into a pretty, cool-weather haven: a Vintage Sari Throw in a bold mix of red and orange.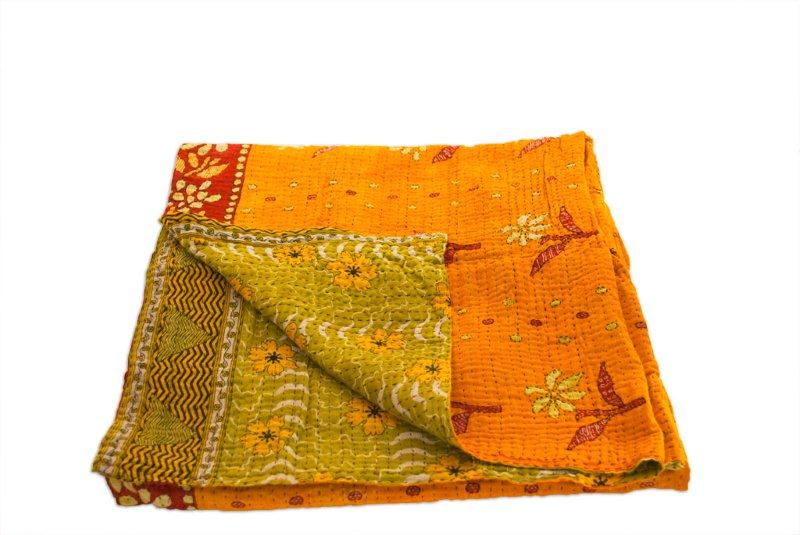 Toss this beautiful piece over a chair in the corner for a splash of rich color. Made in India and Bangladesh, these throws are created by women who save fabric from their favorite saris, and stitch them together with colorful thread. The multiple quilted layers make these kantha throws soft and warm. Our vibrant sari blankets are also reversible, so when you need a fresh look just flip them over!
And of course, you can't forget your favorite furry friend, who needs a lounging spot in the bedroom too. Check out this fun Up-Cycled Denim Lounging Pillow: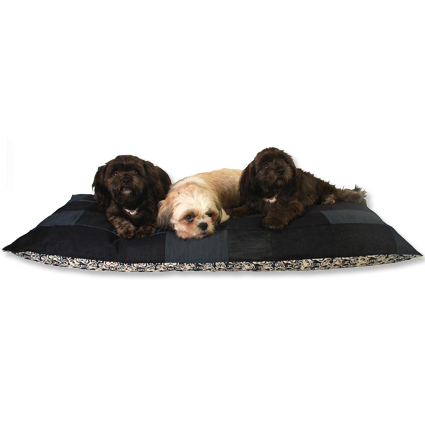 And since your bedroom is now so perfectly ready for the changing seasons, why not venture into the bathroom and add a little warmth in there too? These luxurious Glo Striped Towels should do the trick: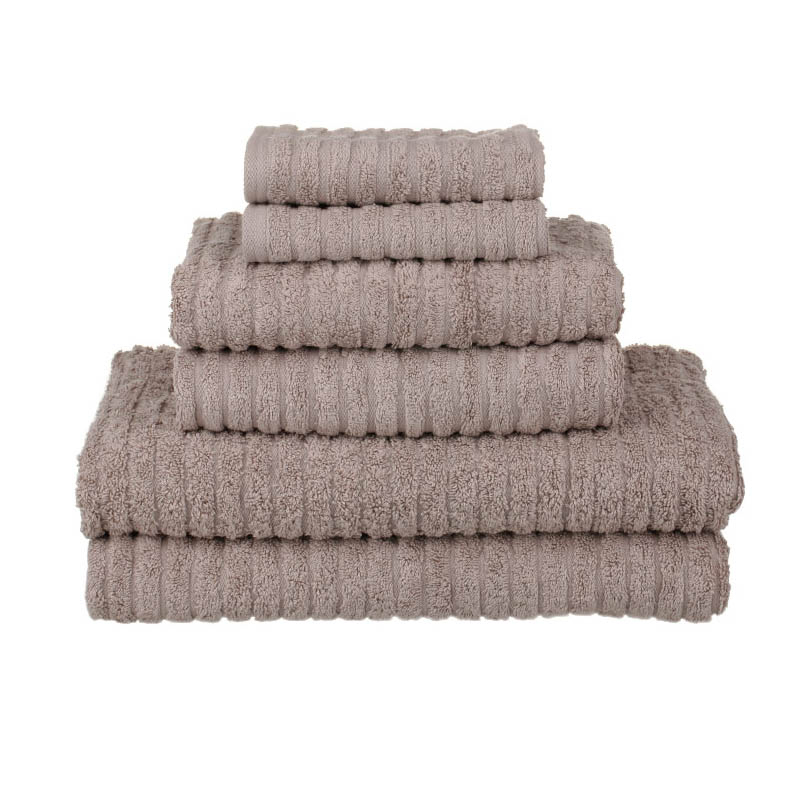 The almost-purple shade draws together the bedspread and throw, and will provide a nice starting point for a total bathroom overhaul if that's what you're after. So using these ideas as a starting point, you hopefully have some inspiration for turning your bedroom space into an elegant fair trade Autumn retreat!
XO,
Casey