Picture this, a warm piece of banana bread laden with chocolate chips and topped with melted butter while drinking hot tea.  And even better it's made with fair trade chocolate chips, fair trade sugar (though sadly I could not find fair trade bananas) and the tea is fair trade too! Plus my son's napping so it's quiet and I am taking a minute to relax.  For me this adds up to a pleasant afternoon.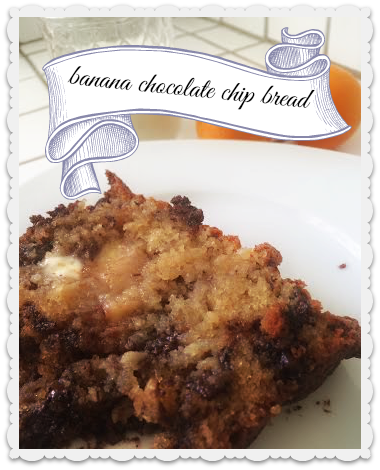 Banana Chocolate Chip Bread by Recipe Girl
1/2 cup butter, at room temperature (1 stick)
1 ¼ cups granulated sugar
1 tsp baking soda
1/4 cup sour cream
2 large eggs
1 cup mashed ripe bananas (about 2 medium)
1 tsp vanilla extract
6 ounces chocolate chips (mini chips are best)
1 ½ cups all-purpose flour
1. Preheat oven to 350 degrees F. Grease and flour one 8×5-inch loaf pan.
2. In large bowl, cream butter and sugar together with an electric mixer. Add baking soda, sour cream, eggs, bananas and vanilla. Blend well. Stir in flour and chocolate chips, just until combined.
3. Pour batter into loaf pan and bake 40-50 minutes, or until toothpick inserted into the center comes out clean.
Yield: One loaf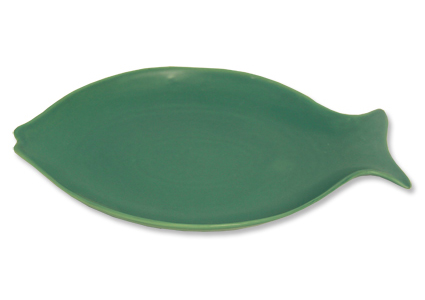 Serve up this truly delicious fair trade chocolate chip banana bread on our one of a kind Ceramic Fish Platter!
Happy Eating! Dawn