Cheesecake!!!! Do you love it as much as I do?  And fair trade pumpkin cheesecake is even better.  There's no time of year that cheesecake doesn't perfectly fit into.  For summer you put berries on top and for fall you add a little pumpkin.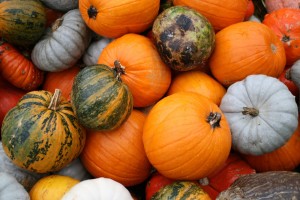 When I was a kid growing up my older sister would make my grandmother's cheesecake and it seemed like a difficult feat.  The spring pan alone felt way out of my league.  But then I decided to take on the challenge and as it turns out cheesecake isn't so difficult to make.
Here is a recipe I found online and enjoyed the results of! It's not too complicated and there are several opportunities to use fair trade items in this little gem. Also, there is a super easy cream cheese topping, which can hide any cracks in the top of the cake!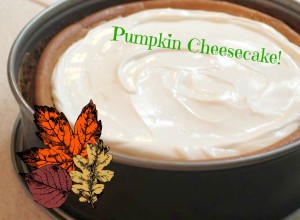 Fair Trade Pumpkin Cheesecake (from LivingPretty)
Ingredients:
Crust:
1 1/2 cups vanilla wafer crumbs (or ginger snaps)
1/2 cup of fair trade sugar
6 Tablespoons unsalted butter, melted
1 Teaspoon Ground Cinnamon
Filling:
3 packages (8 ounce) cream cheese softened
3/4 cup fair trade sugar
3/4 cup fair trade brown sugar, firmly packed
5 large eggs
1/4 cup heavy whipping cream
1 teaspoon ground cinnamon
1 teaspoon ground nutmeg
1/4 teaspoon ground cloves
2 cups canned pumpkin purée (make sure you DON'T use pumpkin pie mix)
Sour Cream Topping:
1 cup sour cream
5 teaspoons sifted fair trade powered sugar
freshly ground nutmeg
Directions:
• Combine crumbs, sugar and butter for the crust. Mix well and press firmly into the bottom and halfway up the sides of a lightly greased 9 inch spring form pan. Chill.
• Preheat your oven to 350 degrees.
• Beat the cream cheese until smooth in texture and add sugars. Continue beating until light and fluffy.
• Add eggs, one at a time, beating after each addition.
• Stir in cream, cinnamon, nutmeg cloves and pumpkin. Blend well.
• Pour blended batter into your prepared pan. Giggle gently to allow any air bubbles to escape.
• Bake for one hour. Turn off the oven, and let the cheesecake sit in the warm, but turned OFF oven for 30-45 additional minutes.
• Remove cheesecake from oven and let cool slightly. Set oven on broil and move oven rack to its lowest position.
• Mix sour cream and powered sugar until smooth.
• Spread mixture lightly on the top of the baked, room temperature cheesecake.
• Place cheesecake under the broiler to set. WATCH cheesecake very carefully, as the sour cream topping can easily burn.
• Remove from oven and allow to cool to room temperature. Cover tightly and chill overnight in the refrigerator.
• Gently run a sharp knife around the edge of the cheesecake, in between the Cheesecake and spring form pan edge. Gently remove cheesecake from pan and enjoy.
May we suggest serving the fair trade pumpkin cheesecake on these beautiful linens, which give a fall feel with the red and orange.