Hopefully the sun is shining where you are, but if not, I've got a fun new collection to share with you today that brings the bright!
Our whimsical new wall clocks are here just in time for Spring cleaning. Handcrafted from recycled metals in Bogota, Columbia, these little beauties are totally unique. It's fun to be able to purchase an affordable home update that can't be found at Target!
Check them out below:


This sailboat clock pays homage to afternoons spent on the water. Beautifully hand painted, this ornamental timepiece is the perfect addition to any room.
Oxidos Sailboat Wall Clock in Teal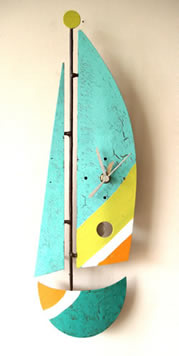 Same fun piece in a bright teal! I think this would be great in a child's playroom or a screened-in patio.
Oxidos Crab Wall Clock in Orange

I think this one is my favorite of the bunch. It reminds me of being on the beach, which is always a good thing!
And finally:
Oxidos Lighthouse Clock in Blue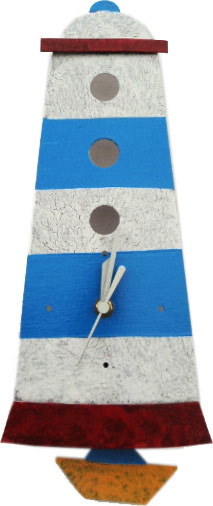 This one is perfect for a home on the coast, or for that someone in your life who loves lighthouses!
I love finding little home updates that can change the look and feel of a room without breaking the bank. Which clock is your favorite?
XO,
Casey