Spread the word! October is Fair Trade Month!!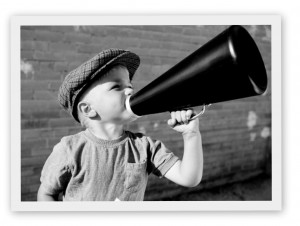 Fair Trade Month is all about spreading the word. It's about letting your friends, family and coworkers know what a big difference Fair Trade makes in the lives of disadvantaged farmers and artisans throughout the world. It's about requesting (sometimes demanding?) Fair Trade in stores, restaurants and cafes. And it's about starting a Fair Trade campaign or hosting fun events that get your whole community involved!
As October approaches, we need you, our loyal Fair Trade supporters, to help us reach our Fair Trade Month goal of:
310 fans on Facebook by October 31, 2009!
Throughout the month, we will use Facebook to get the message out about Fair Trade. We will post daily Fair Trade facts, and fun ways for you to get involved. We will also have lots of product giveaways and special coupon codes for discounts on our Fair Trade Certified products.
So how can you help?
Facebook: If you're not already, become a fan of Seven Hopes United. Then, you can suggest that all of your friends become fans too! Look for the "Suggest to Friends" link under our main picture. Help us enrich the lives of thousands of artisans and their families worldwide.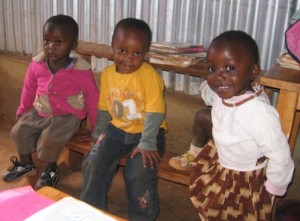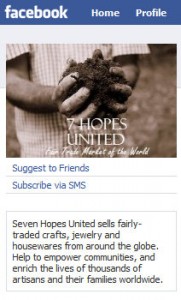 Share this post on your homepage, blog, and Facebook profile. Spread the word! Let's make this Fair Trade Month the most community driven, the most effective, and the most fun yet!