Show Your Support. Make an Impact.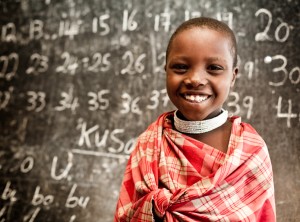 October is Fair Trade Month. It is a time to celebrate the incredible impact that Fair Trade has had on the lives of artisans and their families in developing countries, and to spread awareness of this powerful consumer movement.
The theme for Fair Trade Month 2010 is Every Purchase Matters. But in addition to buying Fair Trade, every action you take to promote Fair Trade matters too! You can change lives! By taking the time to share the story of Fair Trade with friends and family, you are making a difference. Here at Seven Hopes United we will be celebrating with special discounts and promotions on Fair Trade Certified products, and plenty of product giveaways!

Make sure to follow us on Facebook and Twitter, because each day we will feature fun and easy actions for you and your family to support Fair Trade far beyond your every day purchases. We will also feature several of our Fair Trade artisans, highlight their products, and share their stories in hopes they will touch your heart and you will pass them on to someone you love.
Follow us on Facebook and Twitter
We've set some ambitious goals this Fair Trade Month for reaching a new level of community online and we can't do it without your help. We want you to get involved in the movement and tell us what Fair Trade means to you. Is it about Fighting Poverty, Protecting the Environment, Building Sustainable Business, Empowering Women, or Supporting Education? Share with us your thoughts on Fair Trade and help spread the word on how Fair Trade is making an impact on issues that matter to you.
Help us reach our goal of 1,000 followers on Facebook and Twitter by inviting all of your friends and family to join us online.
On Facebook:
• Ask your friends, employees and customers to become fans of Seven Hopes United on Facebook
• Tag @SevenHopesUnited & Promote the Every Purchase Matters campaign in your status
• Participate in discussions on the Seven Hopes United fan page
On Twitter:
• Tag posts with #fairtrade
• Send messages to @7hopesunited – we'll retweet or mention you on #FollowFriday
• Tweet about your favorite Seven Hopes United products
• Participate in our Fair Trade Month product giveaways