When wandering around the farmers market in San Diego this weekend, I couldn't help but notice the abundance of fruit and veggies in season. The figs on the tree in our backyard are becoming ripe, all of my favorite things are in season. The way I see it, it's the perfect time to take advantage of all those fresh goodies and visit your local farmers market …and it wouldn't hurt if you had a fresh new market tote to take with you!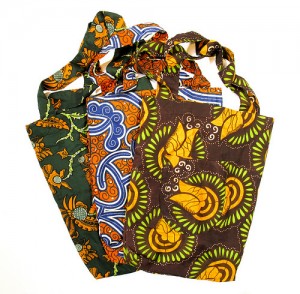 So, to celebrate this beautiful harvest season, we're giving away a Cocoki Market Tote ($32 value) and a set of Nicole Miller Bangles ($25 value) to one lucky winner. The winner can choose their favorite Cocoki Market Tote print [sorry, orange is unavailable] and favorite color combination of Bangles.
To win this giveaway, all you have to do is help us spread the word about Seven Hopes United! Here's how to do it:
Mention us on Twitter (@7hopesunited)
Mention us in your Facebook status (www.facebook.com/7hopesunited)
Talk about Seven Hopes United on your blog
If you mention us on Twitter (@7hopesunited), you're all set, if it's a Facebook or blog post, leave a comment here so we can find it and enter you. EACH ENTRY COUNTS, so the more you tweet, the more chances you have to win! Thanks for spreading the love!