"There are more than 30 million slaves in the world today, more than at any other point in human history." January is National Slavery and Human Trafficking Prevention Month. Human trafficking is the second largest illegal trade industry in the world, second to drugs. 80% of the victims are women, and a large majority of the men and children who are trafficked are rarely able to share their stories. Last year, slave traders made an estimated $32 billion – that's more than Nike, Google, and Starbucks combined. Perhaps these statistics have many of us feeling paralyzed when looking at the enormity of the situation. The good news is, there is hope for change.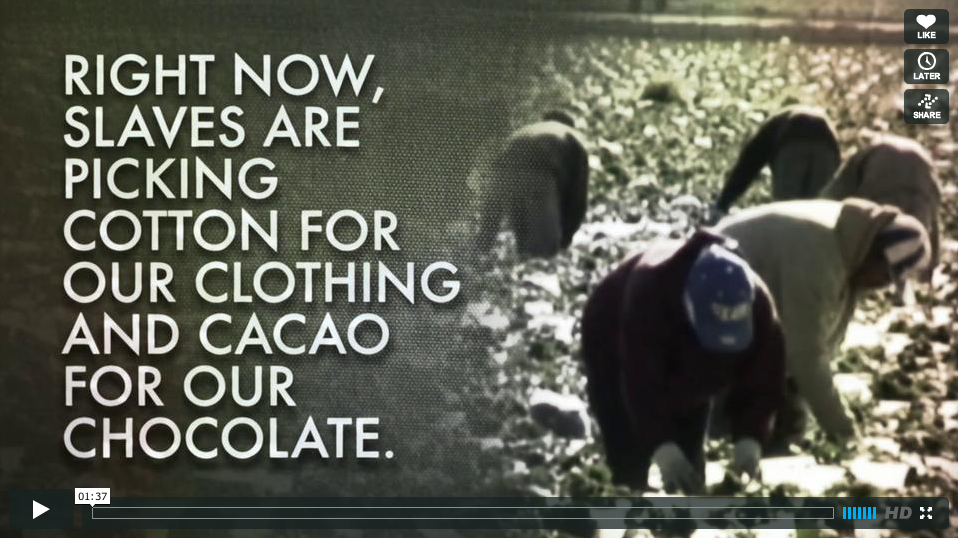 The fair trade movement has made an affect on human trafficking by providing a means to a living wage in many disadvantaged communities, a way out of the slave trade. Many people living on less than $1 a day feel that trafficking is their only option to provide for their families. Fair trade provides a sustainable income and a promising alternative to slave labor.
Today's post is dedicated to the trafficked, and the artisans that we work with who have escaped the slave trade dreaming of a better tomorrow. We hope to inspire you but also challenge you to dream big and do something for our brothers, sisters, and children who are trapped in this horrifying cycle of poverty.
What can you do?
Get involved with local anti-trafficking organizations
Learn to recognize the signs of human trafficking and how to report something suspicious. Victims exist here in our own neighborhoods, factories, and streets.
Urge your legislators to provide law enforcement officials the tools to more effectively prosecute this crime.
Look for fair trade products, like our recycled sari products, made by formerly trafficked people: each purchase directly benefits a victim & helps them move forward.
You can also visit the following sites for more ways to get involved in the anti-trafficking movement:
Polaris Project – Human Trafficking Resource Center 1-888-3737-888
Free the Slaves
Not for Sale Campaign
Slavery Footprint – Know Your Slavery Footprint
The FREE Project
For the Silent