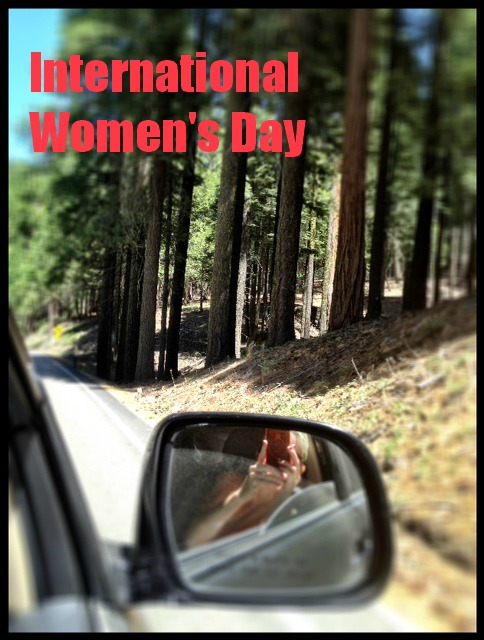 Psst—do you know what today is? Besides March 8 (and Friday, which is always worth a mention)?
It's International Women's Day! Every year since the early 1900s, this holiday has marked the achievement of women in society and celebrated our diverse heritage as business women, mothers, artists, teachers, and passionate individuals who want to make a difference. Women from every corner of civilization are honored on this day every year through craft markets, dance and theater performances, political rallies, conferences, and more. Every year on March 8, more than 1,000 International Women's Day events take place around the world, hosted by women's groups, charities, businesses, and individuals. To read more about the history of International Women's Day, click here.
This global celebration serves as a fresh reminder that women contribute to society in countless powerful ways. The women behind ConneXions are a fabulous example of this—this group makes our gorgeous sari throws and scarves. These young women from the slums in Kolkata, India, have escaped sex trafficking and now receive training and job opportunities, which gives them sustainable income for a brighter future.
Seven Hopes United pairs with several other women's groups in developing countries. Our beautiful 31 Bits necklaces come from Uganda. 31 Bits Designs is a socially minded business designed to give internally displaced women in Northern Uganda an opportunity to counter poverty. By giving our beneficiaries access to the international market, they are able to earn an instant income, providing homes, food, and education for their families.
In addition, some of our most popular Springtime sellers are the breezy Sseko sandals and straps from Uganda. This women's group makes interchangeable fabric straps for sandals that can be styled in hundreds of ways. Sseko began as a way to generate income for high potential, talented young women to continue on to university. This rapidly growing company has graduated three classes of women; every woman who has completed her training with Sseko is currently pursuing her college degree. To read more about these amazing women and some of their individual journeys, click here.
How are you celebrating International Women's Day? Had you heard of the holiday before? Go out and find an event near you and help celebrate all of our beautiful sisters of the world today!
XO,
Casey