Ladies, you know how it goes—you open up your closet and see the exact same collection of t-shirts and dresses starting back at you that were there yesterday. Unfortunately, you didn't grow a new wardrobe overnight. But the remedy to that problem is luckily a much cheaper fix than a frantic trip to the mall. One bright, stand-out piece of jewelry can turn a plain white t-shirt into a trendy outfit in no time! Enter, the Tagua Bib Necklace: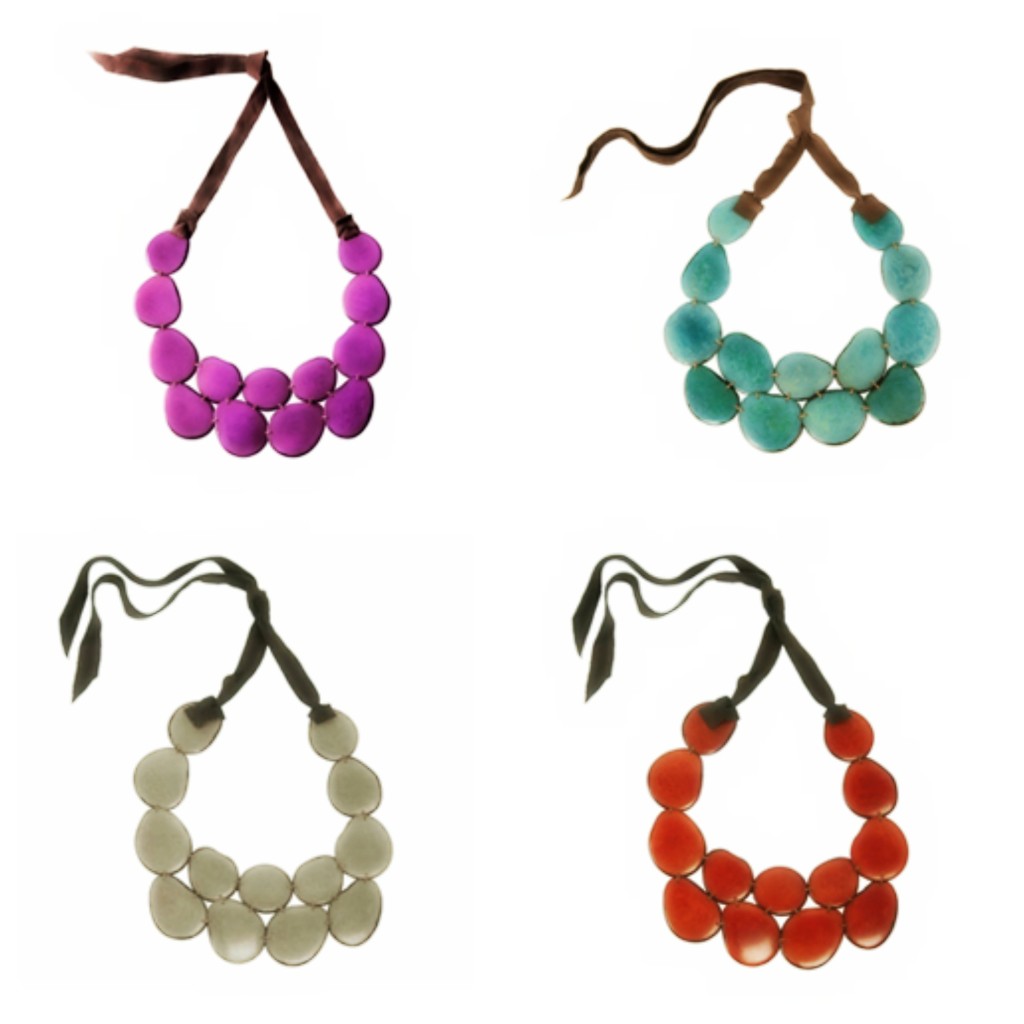 In these beautiful necklaces, organically shaped tagua chips are linked together to create an elegant, yet bold statement piece. Surprisingly lightweight, these pieces are finished with a leather tie.
About the Artists: Prior to working with with our fair trade partners in Ecuador, Olga sold grain at a local market and Cesar worked in a poncho workshop, often forgoing meals so their children could eat. Now they have consistent food and shelter, and are able to provide and education for their children. "Our life has been difficult, but our children will have a better future, thanks to the people like you who buy our jewelry." -Ogla Moran & Cesar Yamberia
The updated version of the popular necklace is a bit longer and more detailed: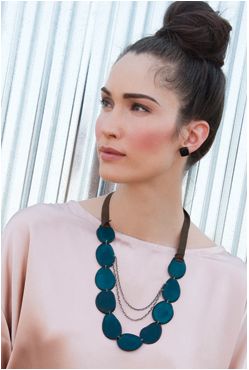 This lovely Cascade Necklace contains not only tagua chips, but acai and pambil as well:


And if you're not much of a necklace girl, never fear—you can get the unique tagua pieces in bracelet and earring form as well:


These fun pieces are handcrafted using sustainable materials from the rainforests of South America. Fair trade artisans transform tagua nuts into modern accessories anyone will love.
About the Artisans:
Our fair trade partners collaborate with skilled artisans and families in Ecuador to create jewelry and other accessories using sustainable and renewable materials from the rainforest. By using materials that can be naturally collected, like the tagua nut, we can help to preserve the local rainforest and the communities that depend on them.
The artisans handcraft the jewelry designs from natural materials that have been sustainably harvested from the rainforests and lowlands of South America. Some materials are gathered from the rainforest floor while others require a skilled farmer to climb high into the tropical canopy to harvest ripe pods. In both cases, trees are not harmed and the commercialization of these seeds helps to ensure the survival of the world's rainforests by providing an alternative income for its inhabitants in place of logging or selling their land to destructive industries.
What do you think? Would you wear these fresh new pieces this Spring? What would you pair them with to make a complete outfit?
XO,
Casey