Here's an easy yet always delicious combination…salty and sweet! Fair trade chocolate covered pretzels are one of my most favorite treats. You can certainly buy great chocolate covered pretzels at the store but I like making them too.  I really enjoy making sweet treats and this way I know that the chocolate that covers the pretzels is fair trade chocolate.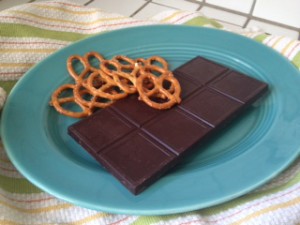 Salty and Sweet is the best!
Plus an added bonus is that homemade chocolate covered pretzels make a great gift.  Just put them in a little cellophane bag (you can buy pretty ones at Michaels or online) put a ribbon on them and they make a simple, affordable gift for folks during the holidays or you can have them out as snacks at your holiday party.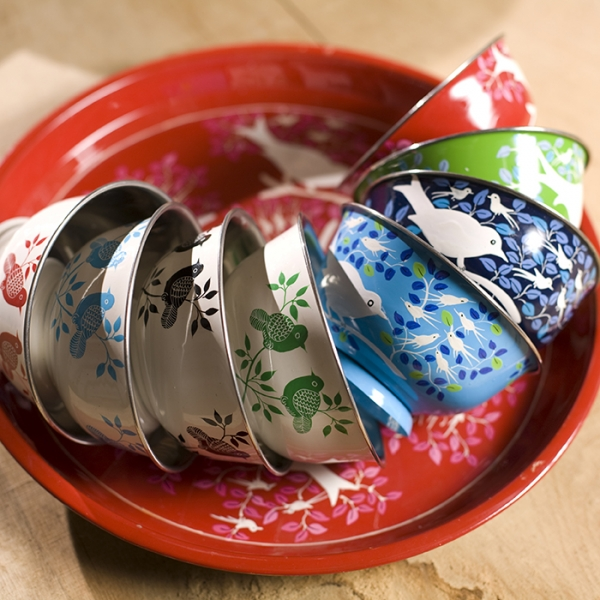 How cute would fair trade chocolate covered pretzels look in one of these green and red bowls for a Christmas party?
Recipe:
Pretzels
Fair Trade Chocolate (dark, milk or white…it's up to you)
Break chocolate bars into smaller pieces and melt in a double boiler.  If you don't have a double boiler, no worries. I fill a large pot about half way with water and let it boil then place a large glass boil that can sustain high heat on top and then add the chocolate to the bowl.  Stir until fully melted.  Remove glass bowl from the pot and place on a heat safe surface. You can either drop the pretzels in the chocolate to fully cover them or use a spoon to drizzle chocolate on to the pretzels.
Let them cool and then enjoy!!