Thanksgiving is right around the corner and we all know what immediately follows Thanksgiving…Black Friday! And these days we have not only Black Friday but there is also Small Business Saturday and Cyber Monday.  I have never participated in Black Friday sales, it just seems too stressful for me.  I have however participated in Small Business Saturday and Cyber Monday but I my favorite of all is Fair Tuesday.
Last year was the first I had heard of Fair Tuesday and I am happy to say that I did buy fair trade items on that day.  The nice thing about Fair Tuesday is that it sort of encompasses all of the other days.  You can buy online or in a store, several small local shops have fair trade, fair trade items make great holiday gifts and you are supporting producers in the developing world.
Check out some of my favorite Fair Tuesday gift items from Seven Hopes United.  They are unique and would be great for any number of people in your life.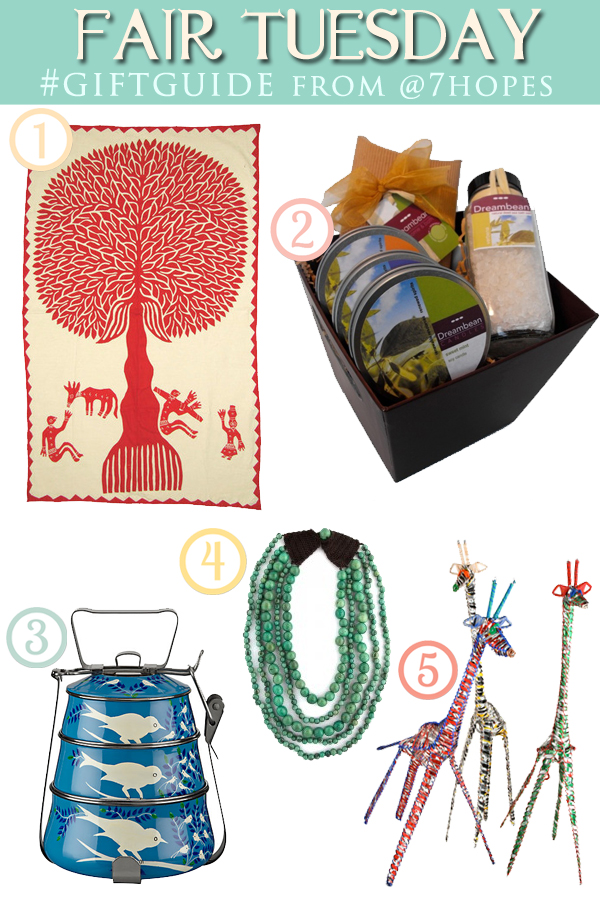 Enjoy – Dawn