Happy Holidays!
Thanksgiving is near and with it comes cold nights and the anticipation of the holiday season.  Whether you will be spending nights in to avoid the chill in the air or out visiting with friends and family, a snowman cupcake and fair trade hot chocolate are always in order!
Snowman Cupcakes!
These cupcakes are very easy.  I made mine by using cake mix and already made white frosting.  The snowmen are one full marshmallow with another half on top.  The eyes are sprinkles and the nose cut up gummy bears and the little arms are made of toothpicks. Also, I 'glued' the little snowman head and nose on with a little dab of frosting.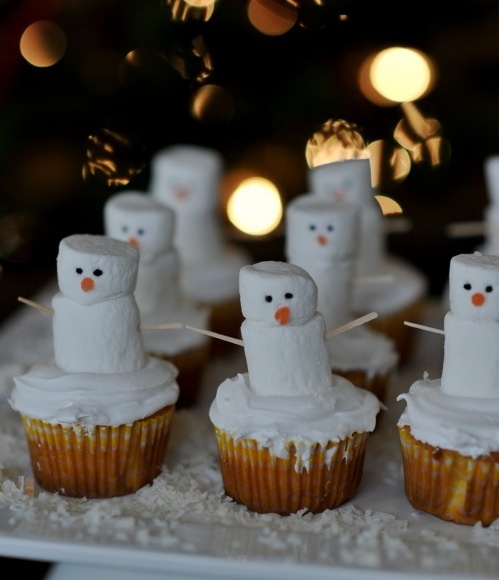 Fair Trade Hot Chocolate!
To add to the fun of the snowmen cupcakes why not add a cup of fair trade hot chocolate. Equal Exchange makes a great fair trade hot chocolate that you can find at your local coop or buy online.  And our Eva Mugs add a little touch of color to the evening too.
Enjoy – Dawn