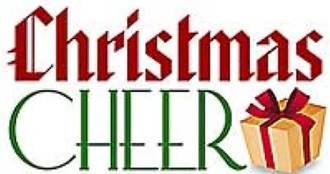 I think we all love the "giving" aspect of the holiday season. Gifts are a wonderful way to show a loved one how much you care. But sometimes, it's easy to get caught up in the glitz and glam and place the spotlight on the gift, not the true spirit of sacrifice of time and attention. So if you're looking for simple ways to make someone's holiday merry and bright, read on!
1. Have a friend or relative who's just too busy to shop? Offer to help them out by cleaning their house so they have time for a quick trip to the mall or watching the kids for a few hours so they can get some shopping done! For a busy mom or overworked college student, sometimes the gift of time is better than the prettiest package.
2. Drop off some homemade goodies when your paycheck is starting to feel the strain of holiday purchases. Everyone appreciates some holiday cookies on a snowy day! Make it festive by arranging them on this rustic personalized wooden serving tray.
3. Head to a homeless shelter and spend a day volunteering. You can serve food, drop off clothes and toys, or bundle up and brave a game of soccer with the kids! No matter what you're doing or where you're doing it, volunteering is a wonderful alternative to gift giving. Help decorate the shelter's Christmas tree with some fun ornaments, like this adorable felt baby penguin and these gorgeous handmade beaded balls from India!
4. Organize a Secret Santa exchange at your office, church group, etc. The small giveaways are always fun and a great way to get people to interact with those they might not normally spend as much time with. Set a limit, like $10, and then enjoy researching what your secret pal would like the most! We think anyone would love these petite travel Dreambean soy candles.
5. Write (not email!) letters to loved ones and catch them up on your life and ask about theirs in return. Let them know how important they are to you this Christmas! Snail mail that isn't a bill never fails to make me smile. You could always stick a Seven Hopes United gift card in with the letter if you want to make their day extra special!
How do you make others smile during the holiday season?
XO,
Casey