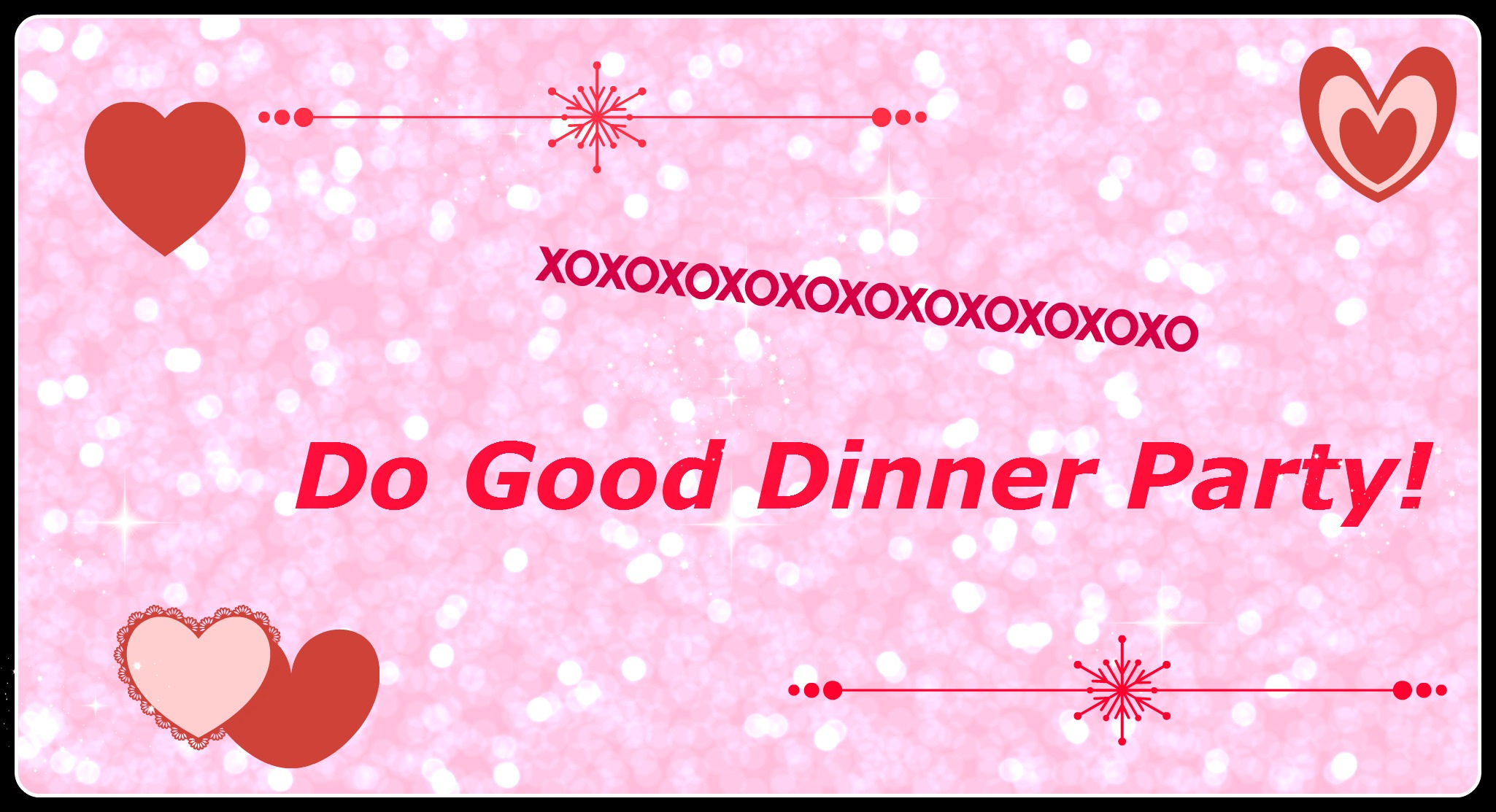 Well friends,
February is somewhat of a drab month. I don't think anyone's denying that at this point. Why not spice it up a bit with a night in with friends? If you're trying to incorporate more ethically produced goods and products into your everyday life, including fun evenings at home, today is your lucky day.
It just so happens I've rounded up a few big-hearted buds to help us out with a festive winter soiree! It's been a while since we featured some Friends With a Mission, so here we go!
What elements make up a fab foodie party? Well, the dinner is an obvious place to start. We're serious about our food around here! And the hostess with the mostess, you can leave all the hard work to Global Grub and concentrate on enjoying your own party!
Here's how it works, from their Web Site:
Choose a cooking kit, stocked with high quality non-perishable ingredients that are pre-measured for you, and step-by-step instructions
Pick up a few fresh/basic items from the included shopping list
Begin your cooking adventure 
Enjoy your homemade dish with loved ones!
Pretty easy, right? And the best part: for every food kit sold, they donate the cost of a meal (based on the Feeding America Formula) to someone in need through their local food bank. Eat good, do good!
And what dinner party is complete without a little wine? I'm glad you brought that up:
OneHope Wine makes an impact with every bottle sold by donating HALF of the profits to
charitable partner causes. (And it's good wine, people … it does come from California, after all!)
From their Web site:
ONEHOPE's motivation began as a personal mission to help a
friend with her fight against cancer and evolved into a thriving business that
always remains focused on a very basic, but compelling principle: giving back is
good business. Eight founders came together in 2007 and created,
ONEHOPE Wine, with the goal of selling a quality wine that
would enable them to donate to worthy causes all year round.
So your dinner party is off to a great start! The key missing ingredient here, it seems, would be fair trade products to serve your delicious meal and wine in … and Seven Hopes United can definitely take it from here! Serve your yummy global grub on these Asanta reclaimed serving platters, pour the wine into these earthy red clay wine cups, and set the scene with this cheery paisley table runner.

Enjoy your "do good" dinner party, and don't forget the fair trade chocolate and coffee for dessert!
XO,
Casey