Fair trade pajama loungers? I know you might be thinking, that's not the most exciting topic for a Friday, but once you see the pants you'll change your mind. Promise.
I don't know about you, but my faithful black yoga pants are just begging for a long nap in the drawer labeled "winter." They're ready to be replaced by bright, soft and breezy Springtime prints! Enter our new Pajama Loungers, handmade in India. The purchase of these cozy lounging pants will support the women of the International Princess Project who have escaped forced prostitution. Each of the following pairs of pants is:
Wide-legged and super comfortable
Low-rise and sits comfortably on hips
Matching drawstring elasticized waist
100% cotton
Machine washable
First up are these beauties, the Karoona Punjammie Loungers: Bright emerald cotton sprinkled with simple black flowers which grow larger towards the base, forming a natural border.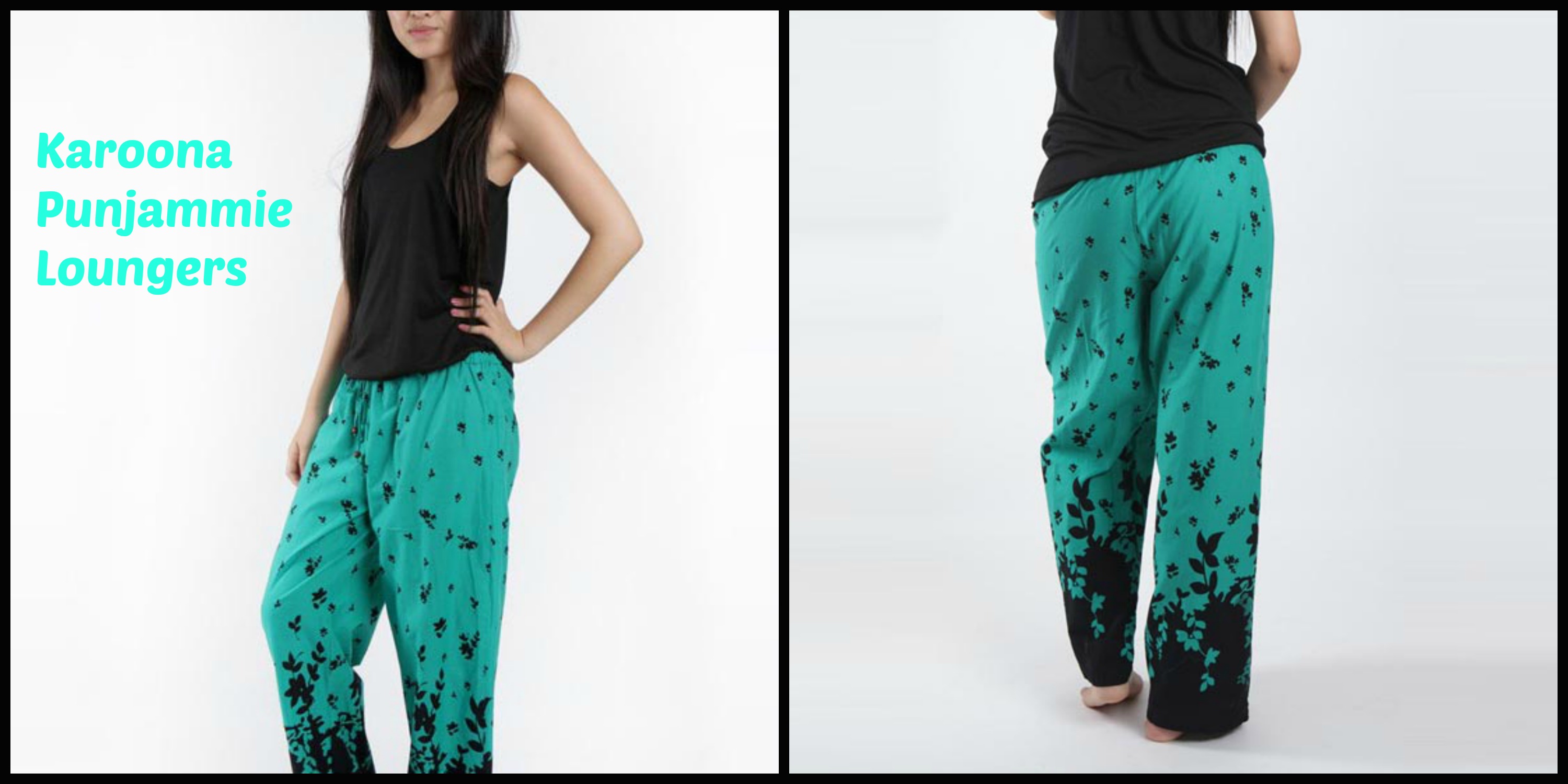 Followed by the gorgeous Ratna Punjammie Loungers: Cherry red fades into navy and turquoise as a white bead-like pattern streams down this airy cotton fabric bordered with a printed emerald peacock feather.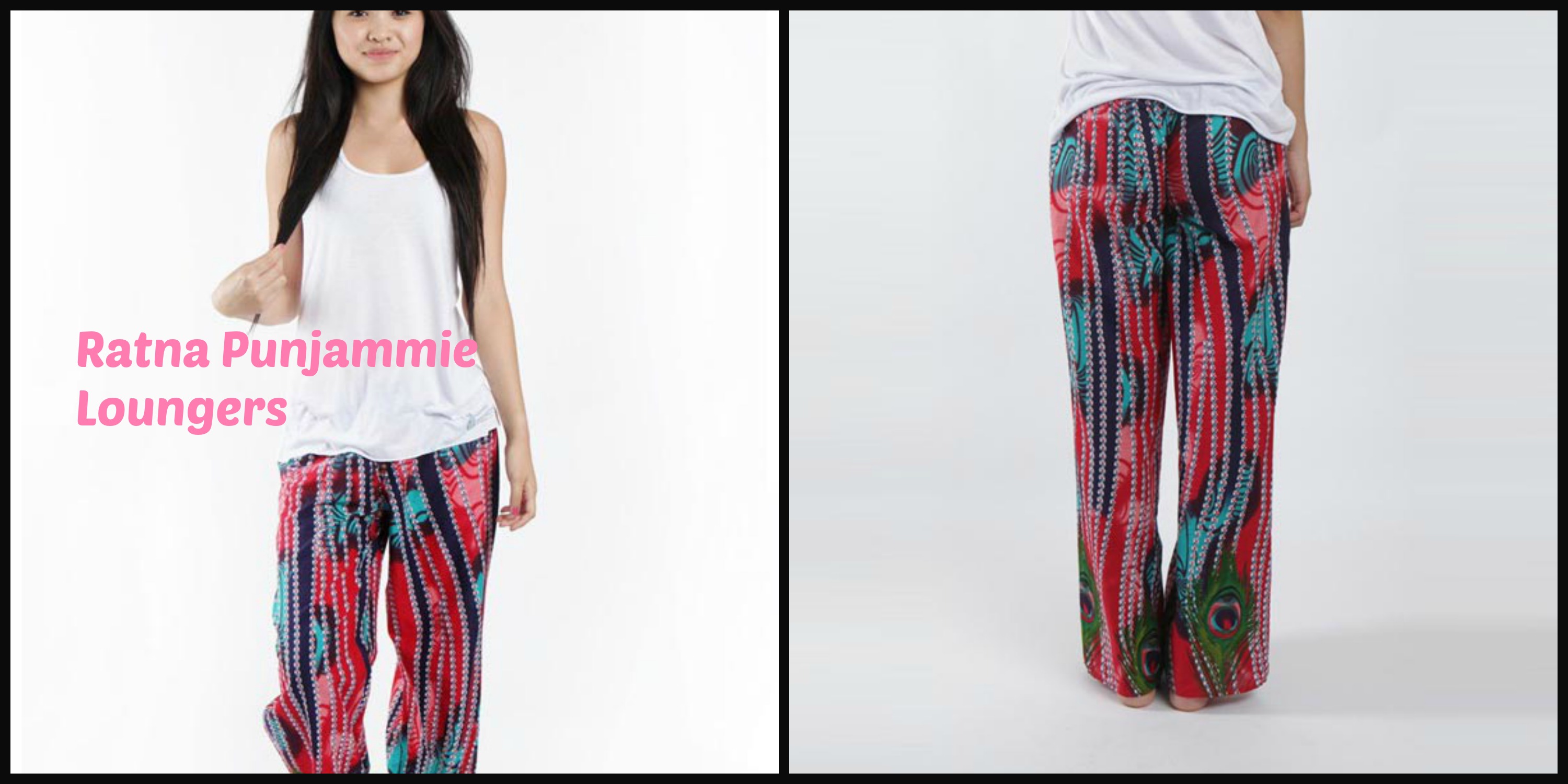 And finally, we've got the popular shorter-length Mani Capri Sleep Pants: Deep and light teal alternate in a classic vining leaf pattern sprinkled with marigold flowers. A scene with water-grazing cranes wading among the grass and reeds trims the base of the leg to form a natural border.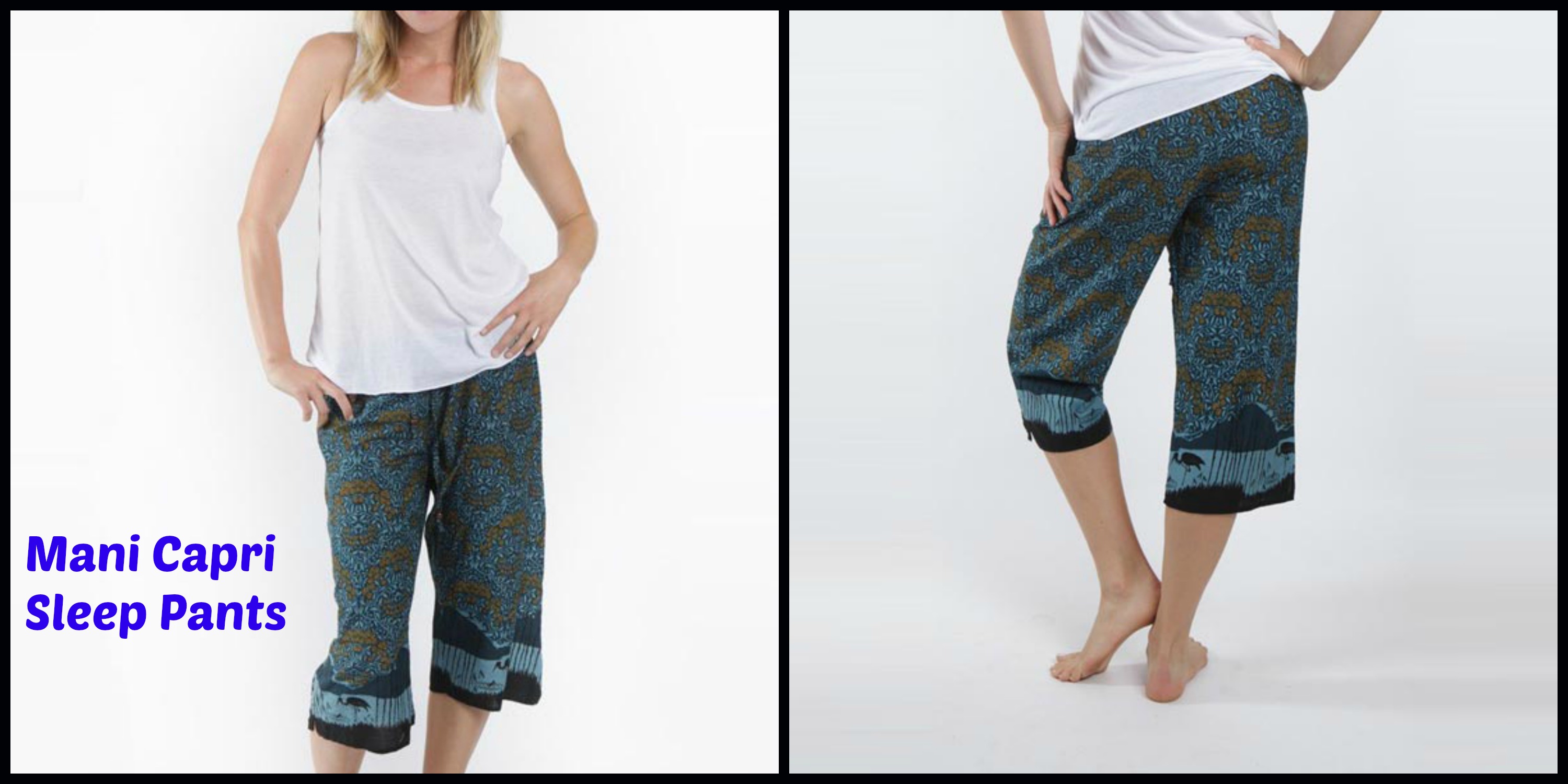 Aren't they great lounging pants? Personally, I can't wait to break them out for warmer evenings! And if you're going on Spring Break, I think a pair should definitely make its way into your suitcase!
XO,
Casey