When I registered for wedding gifts with Seven Hopes, it's possible I went a little too far with the baskets. I'm willing to admit this now. I couldn't help myself; there are so many styles to choose from on the site! I love anything woven and colorful. If it's a basket I can use to hide my piles of "stuff" and make it look like I have any semblance of organizational skills, all the better!
These baskets can be used for a playroom, bathroom (what? toilet paper needs a pretty home too), or even your living room or bedroom. Sturdy enough for books, bankets, or anything else that needs its very own resting place, they're perfect for any area of your living space! Your husband might ask why you need 14 of them, but then nobody promised marriage would be perfect.
I listed some of favorites below:
Pink Woven Storage Basket: Made in Senegal, this stylish piece also comes in aqua. Wolof women in rural Senegal have been crafting coil style baskets for generations. While traditional baskets were crafted using cattail stalks bound with strips of reed, modern baskets are bound with strips of plastic either recycled from old prayer mats or purchased new from a mat factory in Dakar. Isn't it fabulous?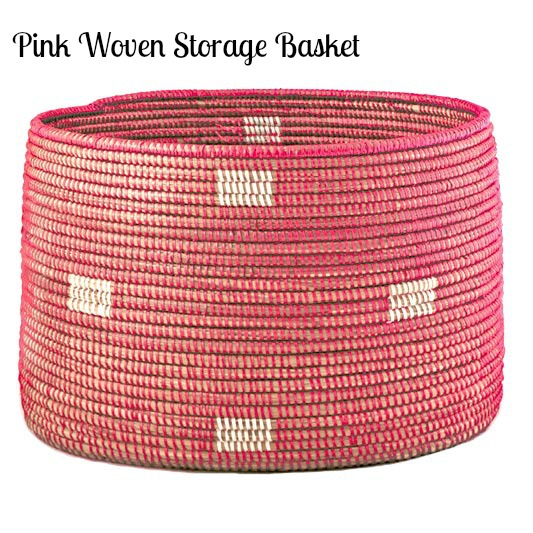 Yellow Herringbone Garden Basket: See, I didn't even list "garden" above, but hey—use this one in your garden! Hand woven by the Wolof women in rural Senegal as well, these brand-new beauties serve to generate income to provide food, shelter and educational materials for Senegalese homes.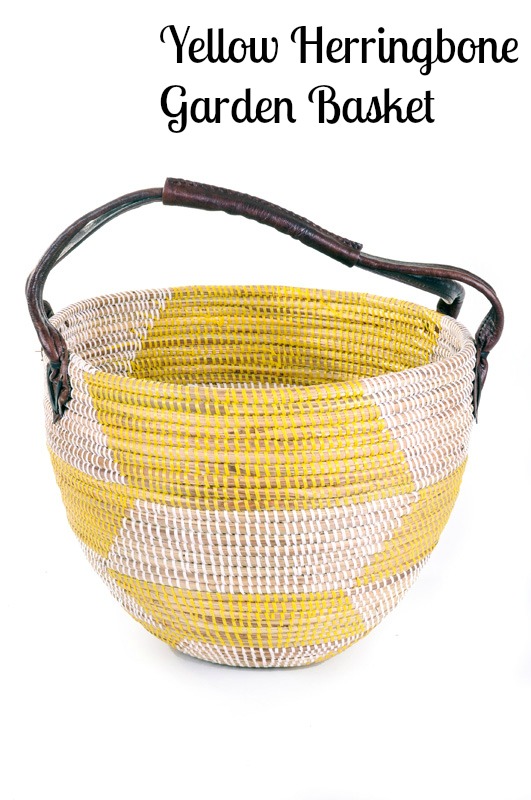 Graphic Lidded Hamper: Fair trade craftswomen weave these beautifully simple laundry hampers from typha stalks (cattails) and recycled plastic. If your hamper is stylish and gorgeous, then that makes your laundry stylish and gorgeous too, right? (Yep, even your running socks.)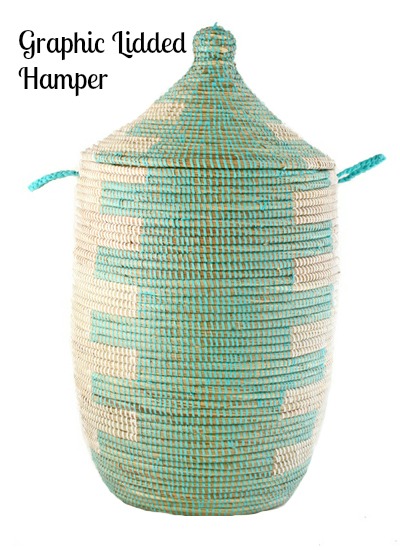 Yellow Lidded Warming Basket: This colorful little container is a perfect way to gift homemade rolls or cookies. Wipes clean inside and boasts a beautiful woven pattern outside!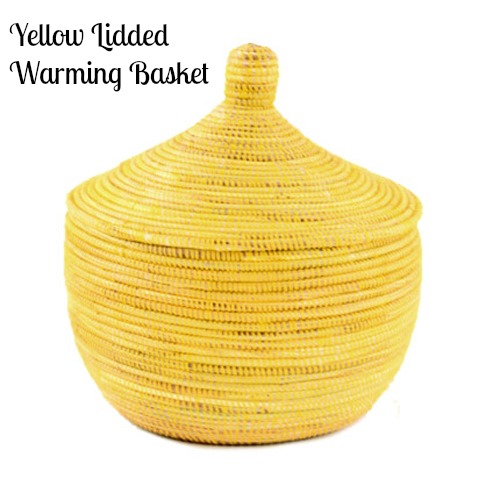 Mini Bolga Market Basket: This mini African market basket was handwoven by artisans in the Bolgatanga region of Ghana. Each mini market basket is beautiful and unique, designed with a sturdy leather handle and a thick base, perfect for use as a farmers market basket or for your "mini me" who wants to be just like mom and dad.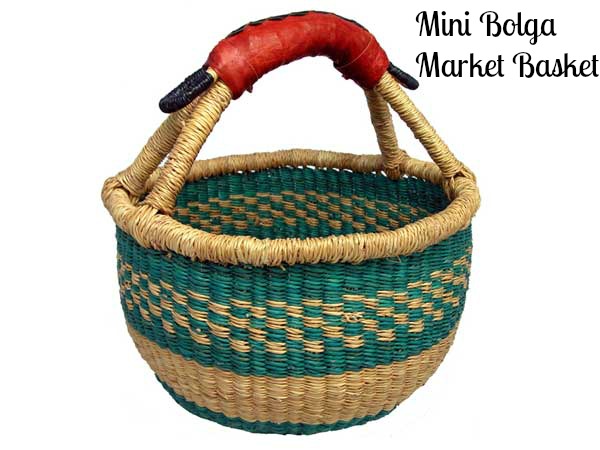 Which is your favorite? Check out the rest here!
XO,
Casey