Allpa Cooperative of Peru | In the Spotlight

Allpa is named for a Quechua Indian word that means "EARTH." Allpa is a Peruvian craft trading company providing marketing assistance to artisan groups and family workshops throughout Peru. Allpa provides technical help, product development advice, skills training, tools and appropriate equipment to Peruvian artisans. Artisans can also access short-term and mid-term loans to improve infrastructure and their workshops.
Community Impact
The idea of Allpa was created in 1982 by a group of economists, anthropologists, and sociologists from the Universidad Catolica of Lima as a way to improve living standards of handicraft producers. Allpa began active work as an alternative trading organization in 1986. Today, Allpa's marketing assistance reaches approximately 2,000 families from 100 artisan groups and family workshops throughout Cusco, Ayacucho, Chulucanas, Cajamarca and Huancavelica as well as Shipibo people living in the Amazon rainforest area of Pucalepa, Peru.

Allpa has provided a great source of hope to these families, for most, craft production is their sole source of income. By working with Allpa, artisans have access to the tools needed for product development, and with better equipment can produce larger orders for export.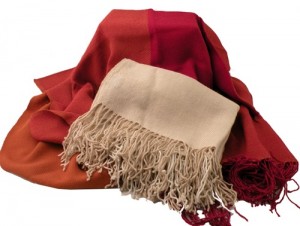 The cooperative organizes orders for over 100 artisan groups, facilitates fulfillment and artisan payment, and designates a portion of the profits to help provide artisans with short-term loans and invest community development projects that benefit all member villages.
Seven Hopes United purchases beautiful Alpaca Throws from Allpa, that have become a customer favorite, and a popular Fair Trade Gift Registry item for couples getting married.