In the United States and other developed nations, we have the means and the freedoms to start our own businesses, put our skills to work and to expect that our ventures will reasonably succeed. In many other parts of the world, this opportunity is not available. Either locals don't have access to the materials and finances to produce a product, or they are treated poorly while doing so. The fair trade movement has gained momentum by helping those in impoverished, suffering areas to produce, market and sell their goods and services. Seven Hopes United – Fair Trade Market of the World is an online retailer that has adopted this ethical business model, attempting to make a change while making a profit.
Earlier last year, my partner and I teamed up and fused our experiences in social work and successful business development into the vision that now guides Seven Hopes United. I was completely captivated by the notion that I didn't have to move to Africa or Latin America to make an impact in the communities there. I took my knowledge of international community development, and worked to develop partnerships between fair trade cooperatives around the world. The majority of producers come from three underprivileged groups: women rescued from sex trafficking or abuse, those suffering from HIV/AIDS and people living on less than $1 a day.
Now we are partnering with other Fair Trade organizations like Scarlet Threads and Eyaas.com to shine a light on other globally conscious organizations. We want to encourage those who are passionate about fair trade to not only purchase our products but start discussions about the need for such companies.
Through Seven Hopes United and organizations like Scarlet Threads, we hope to provide a chance for the hardworking poor to create a new lifestyle for themselves. It's not charity. We have ongoing business relationships with these organizations. Each producer must have fair trade certification and produce high quality products. Roughly half of each dollar goes back to supporting their partners around the world, a typical retail margin.
We would like to start an alliance for socially responsible businesses. We would love for other fair trade organizations to unite with us and promote change for these communities – it's not about us – it's about making a difference in the lives of underprivileged men, women, and children living on less than $1 a day. Everything we've done is by word of mouth. I really want people to engage with us on the social media side and get the word out there.
If you're a fan of fair trade and being a socially conscious consumer, join our alliance – promote your favorite fair trade organization, join our Blog Carnival on May 20th, and post a blog or link to your Facebook page telling your friends about our Fair Trade Alliance. It will be a long journey, but what encourages me more than anything is the power that consumers have to effect change – it starts with you.
Click here to visit the host page of this month's Blog Carnival! Much like an e-zine, you will find articles from our alliance members about our fair trade excursions. So, take this opportunity to blog hop! We would love you to participate by adding comments (here, or on the posts) and we've included a Mr Linky on the host page if you would like to write your own post.
Visit our Fair Trade Alliance partner websites: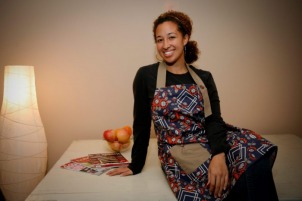 Scarlet Threads – Scarlet Threads is a compassionate boutique, specializing in unique products designed and produced by talented seamstresses in rural Asia. The perfect gift for bridal showers, holidays, or any special occasion, all Scarlet Threads products are fairly traded and created in compliance with our core vision and values. When you purchase one of our beautiful hand-crafted products, you become part of our story by providing women with safe and rewarding work.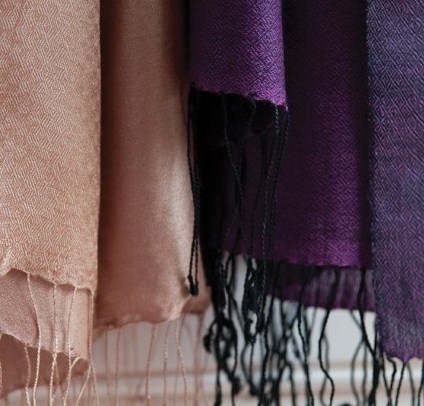 Eyaas.com – Eyaas.com is all things hand-made, hand-crafted and green. Eyaas brings you crafts from all over the world, aiming to bring you a more enriching shopping experience by providing information on what you are buying, how it is made, and also who made it.
For information on how to join the Fair Trade Alliance, please send an email to info@sevenhopesunited.com. We look forward to hearing from you!