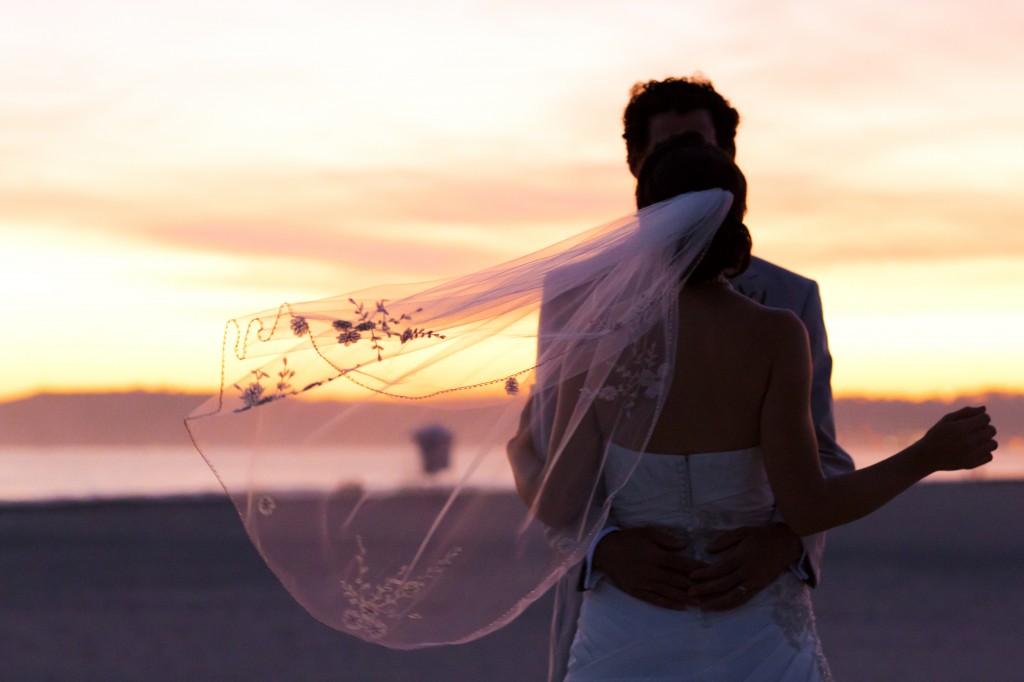 Ashleigh + Collin tried to keep their wedding as eco-friendly as possible with DIY, recycled, and fair trade elements throughout their big day.
From the beginning they did it all – created their own save-the-dates, invites, coordinated with all the vendors (most of which were friends from their local farmers market), and even designed their own wedding cake (all while running their own business). They really wanted to make everything truly meaningful and personal.
"Most of all we wanted our guests to have FUN, celebrate with us, and experience our love for San Diego! We wanted the overall vibe of the day to be relaxed and festive all at the same time! We tried our best to capture those ideas, while incorporating our ideals, and we couldn't be happier with how everything turned out. It was truly the BEST day of our lives, and we really felt everyone was blessed by it (especially since the girls didn't have to wear heels to our wedding!)" – Ashleigh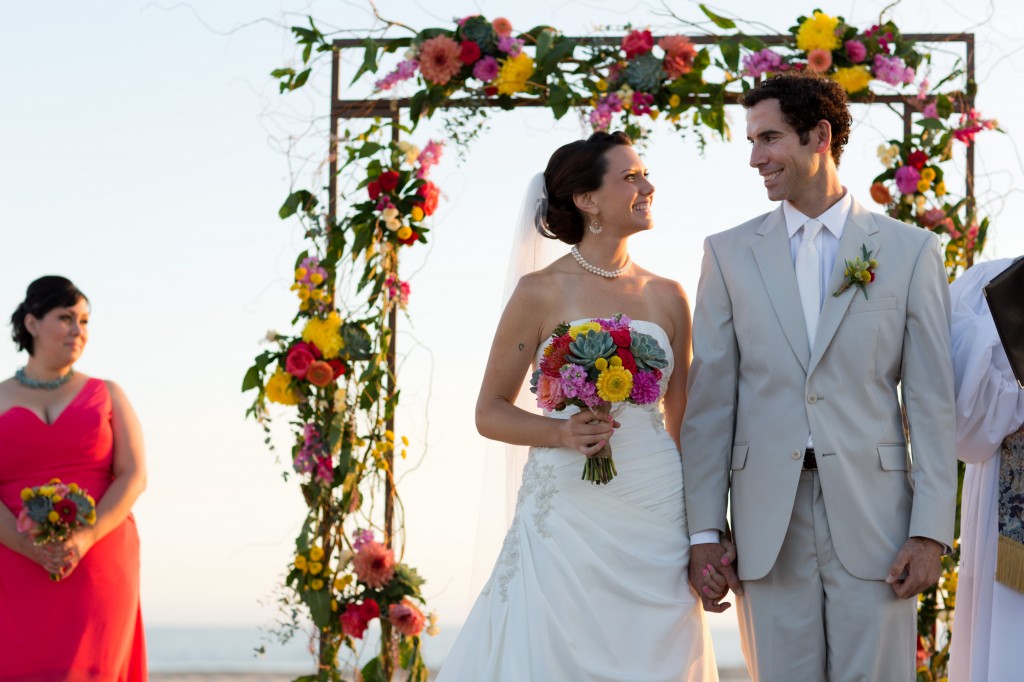 The bridesmaids all wore different shades of yellow, turquoise, and pink to give off the vibe of their fiesta-inspired wedding. Ashleigh gifted each of her bridesmaids Sseko Sandals handmade in Uganda – a project that helps send young women to college – to wear at their beach ceremony. Ashleigh also sported the socially-conscious sandals with silk straps that matched her wedding dress, and the guys wore white Sanuks with ties that matched the girls bridesmaid dresses.
Big thanks to ANZA foto+film for the photos and Magnolia Flower Shoppe for the amazing floral design.