In honor of Fair Trade Month we thought we would try a new recipe that incorporates Fair Trade ingredients. It's officially fall, and we are starting to see holiday inspired recipes everywhere, so here's one that's easy, delicious, and perfect for a fall treat!
It makes two loaves, one for you and one for a friend – a great way to share the story of Fair Trade! This is definitely one we will be making again. We hope this inspires you to try something new & Fair Trade.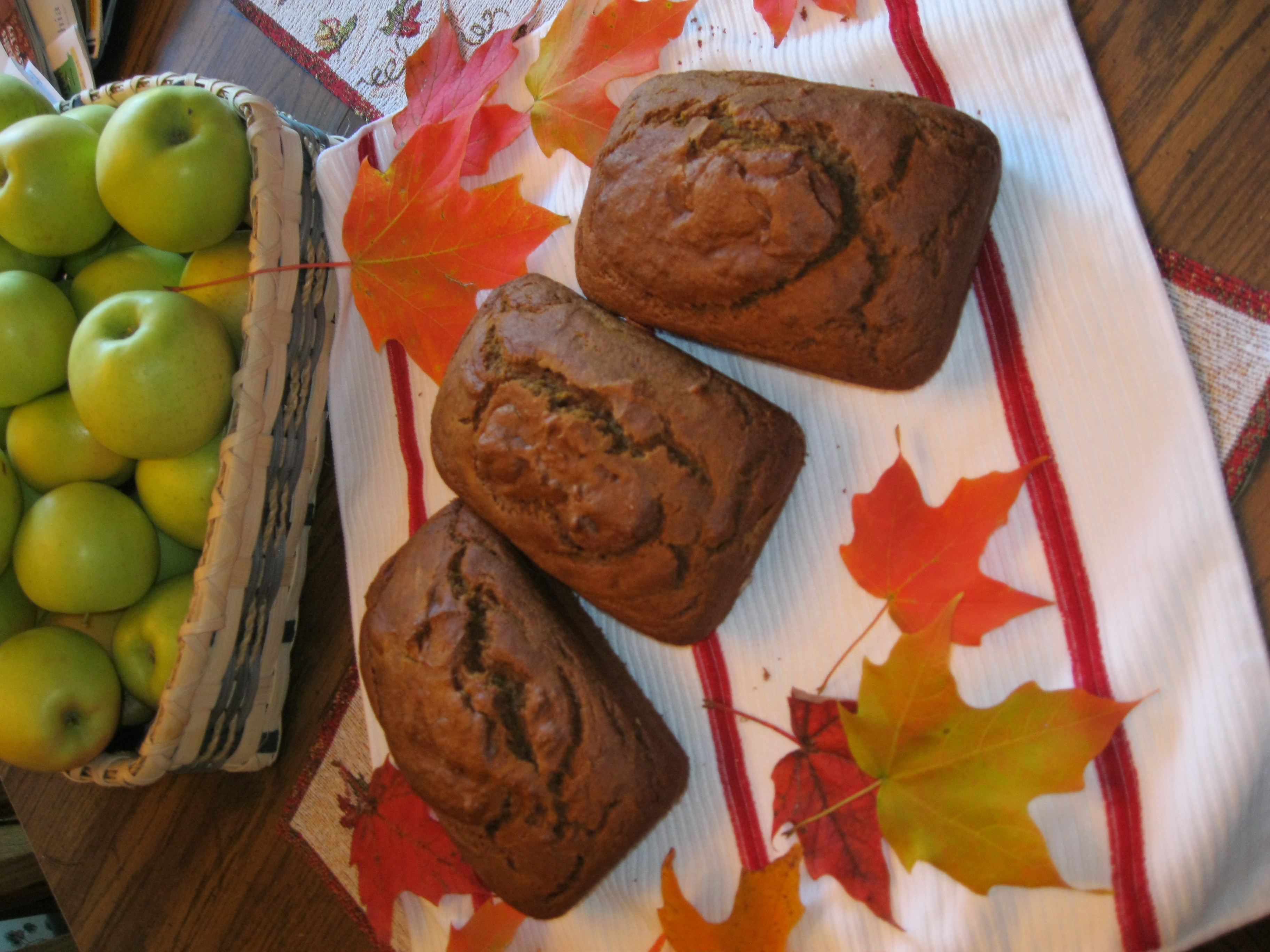 Pumpkin Spice Coffee Bread
1 1/2 cups all-purpose flour
2 cups whole wheat flour
2 teaspoons baking soda
1 teaspoon baking powder
4 teaspoons pumpkin pie spice
1 teaspoon salt
1 cup white sugar
1 cup brown sugar
1 cup applesauce
2 eggs
1/3 cup oil
1 (15 ounce) can pumpkin puree
1/2 cup Fair Trade Coffee, brewed strong
Directions
Preheat oven to 350 degrees F. Grease two 9×5 inch loaf pans. Sift together the flour, baking soda, baking powder, salt, and pumpkin pie spice. Set aside.
In a large bowl, beat together sugar, oil, eggs, applesauce, and pumpkin. Stir in flour mixture alternately with coffee. Divide batter evenly between the prepared pans.
Bake in the preheated oven for 60 to 70 minutes, or until a toothpick inserted into the center comes out clean.
If you have a recipe you'd like to share for "Tasty Tuesday" shoot me an email at info@sevenhopesunited.com
-Ashley