Having just returned from Ohio to visit family I have travel on my mind! Prior to having my son I tried to dress as efficiently as possible for the airport and now that I have a little one I am even more efficient, which I didn't know was possible.  I always wear slip on shoes, try to carry just one bag with anything I might need, within reason, and an easy comfy outfit that I can add a sweater or jean jacket to.
Below is my travel day ideal as inspired by fair and ethically traded companies.  I hope it inspires you too and when you are ready for your next trip while we all know that the destination is the most important part still be sure to get there in comfortable clothing that is both fair and fashionable.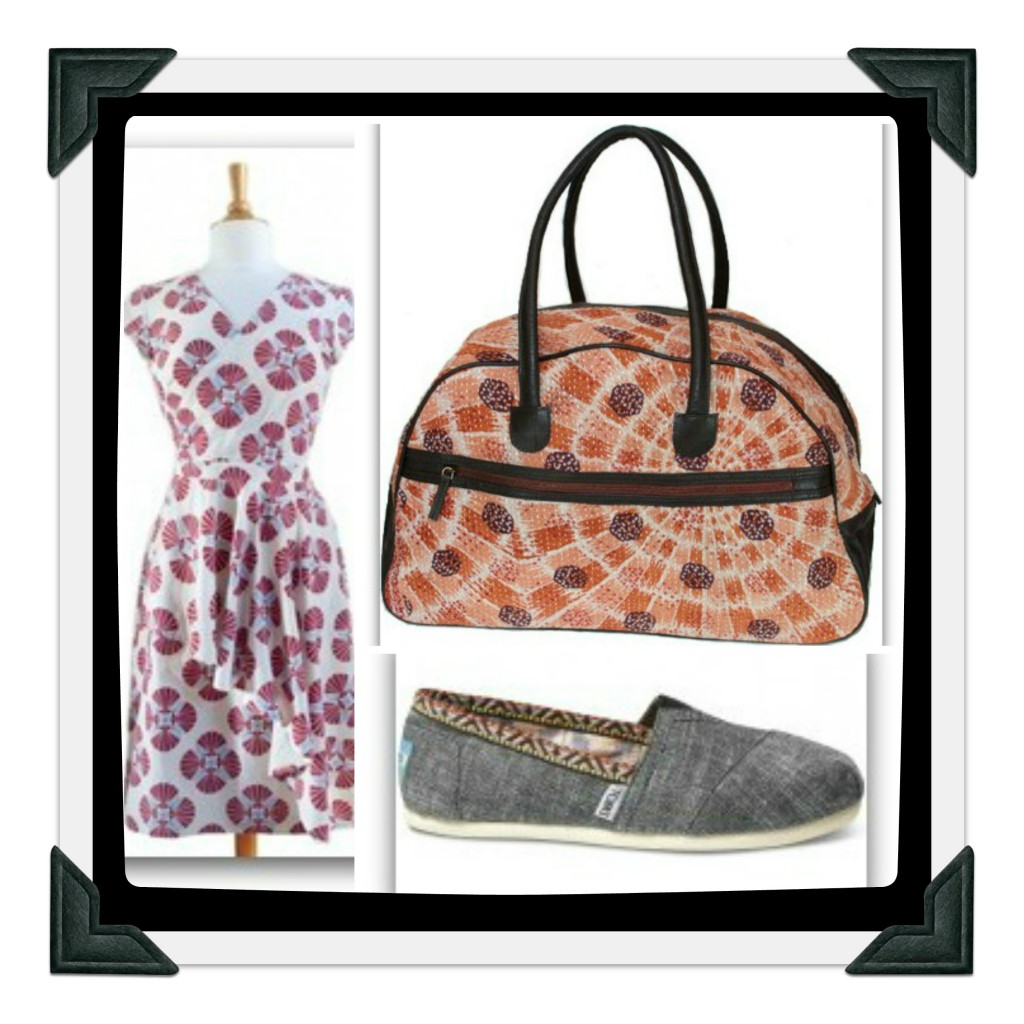 An easy outfit for travel day that is both fair & fashionable!