It wasn't so long ago that I didn't like to cook or bake at all.  These days I like cooking but I love to bake and this fair trade quinoa granola is such a tasty bakes treat; it was so fun and easy to make!
Fair Trade USA posted a photo of this fair trade quinoa granola on their Instagram feed and we posted it on our Facebook page too again, because it looked so good. The recipe that Fair Trade USA referenced for this fair trade quinoa and the recipe that I used to make it came from the blog A Couple Cooks.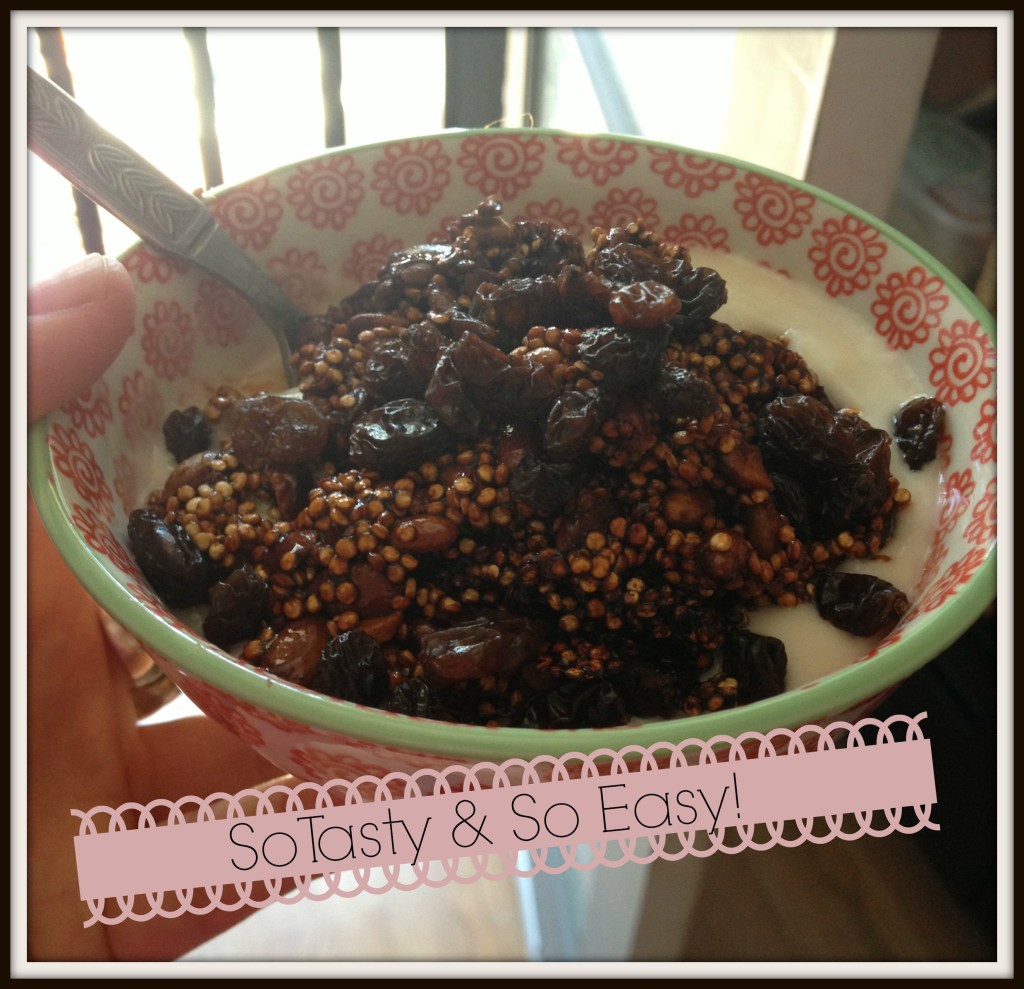 Crispy Fair Trade Quinoa Granola:
by: a Couple Cooks
Makes: About 2½ cups
What You Need
¾ cup uncooked quinoa
½ cup pumpkin seeds (pepitas)
½ cup almonds
½ teaspoon kosher salt
2 tablespoons olive oil
¼ cup honey
½ cup dried golden raisins (or other dried fruit)
*Note: Can easily be doubled and fit on one baking sheet.
What To Do
Preheat the oven to 350°F.
Chop ½ cup almonds. In a medium bowl, combine ¾ cup quinoa, ½ cup pumpkin seeds, ½ cup chopped almonds, and ½ teaspoon kosher salt. Stir in 2 tablespoons olive oil and ¼ cup honey to thoroughly combine. Spread onto a baking sheet.
Bake for 20 minutes, stirring a few times during baking. Add ½ cup golden raisins (or any dried fruit) and let cool 15 minutes. Break any large chunks into small pieces and store in an airtight container.