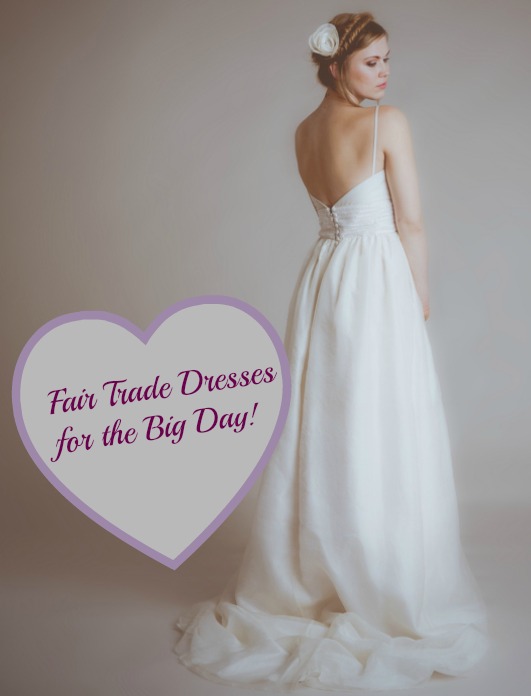 My most favorite part of my wedding planning was the wedding dress! I loved choosing my wedding dress and I found one I really loved.  Since I didn't have bridesmaids I didn't choose additional dresses for friends or family but I can imagine that that process could be a very fun one too.
Today I would like to share some ideas on fair trade bridesmaid dresses and fair trade wedding dresses.  At first, I thought I would just write about fair trade bridesmaid dresses but in my search for such dresses I found fair trade wedding dresses too.
Here are my picks for a fair trade wedding dress and two different fair trade bridesmaids dresses.