Easter is just around the corner, and I wanted to share some ideas on creating the sweetest Fair Trade Easter basket for your little ones. You can find some of these items right here at www.sevenhopesunited.com, and we've provided links for the others.
5 Ideas for a Fair Trade Easter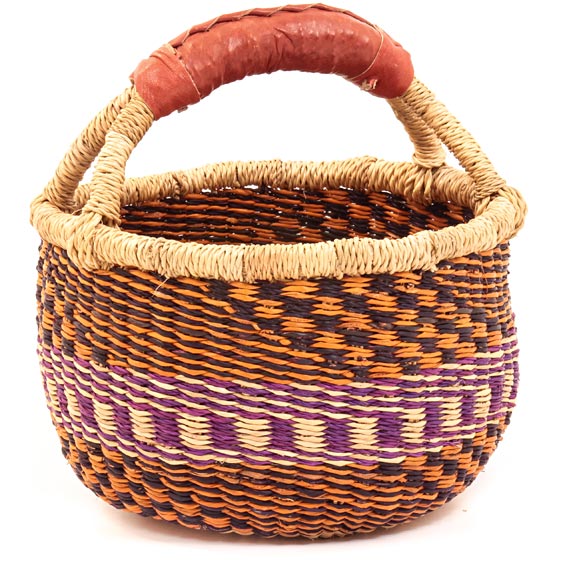 1. Start out with one of these adorable Mini Bolga Baskets, hand-woven by women in Ghana. Each basket is unique, so every child will have a basket entirely their own. They are the perfect size for little hands, and after Easter can be used at your local farmers market. A friend of mine has her kids bring their mini bolga baskets to the market, and they each get to fill them with their own healthy snacks for the week <3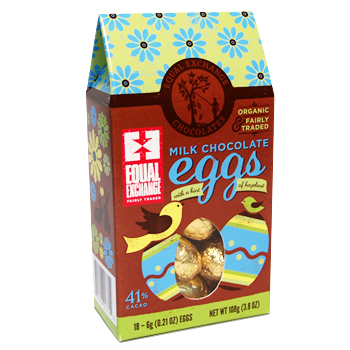 2. I know fair trade chocolates can be hard to find in your local grocery stores, but if you're up for the task, many co-op type stores carry yummy fair trade options. You can also order fair trade chocolate online – I found a few favorites here, like these organic & fairly traded Milk Chocolate Eggs from Equal Exchange. They also have some fair trade chocolate bars available.

3. Add one of these special little bunnies from Bla Bla Kids – handmade by expert knitters in Peru, with a commitment to fair trade. These lovies are sure to become one of your children's favorites for many years to come. I especially love Pierre the Bunny with his green satchel & scarf. For your sweet little girl, there are a couple of adorable choices, Fleur (pictured here) and Mirabelle.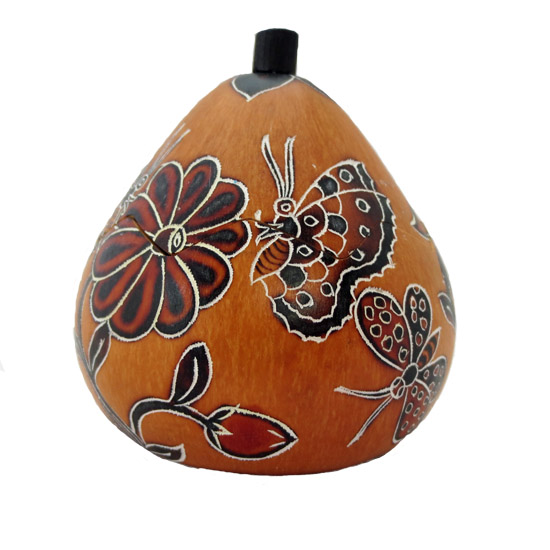 4. These sweet little decorative gourd containers are a fun & unique addition where your little ones can keep their special treasures. Hand-carved by a small fair trade cooperative in Peru, there are several designs to choose from available here at Seven Hopes United; you can also pick some up in person if you're in San Diego this Saturday at the Little Italy Mercato.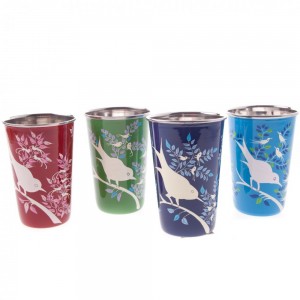 5. And last but not least, add a set of our favorite kid-friendly Eva Cups & Bowls. Choose a different color for each child, and they have their very own special set of dishes for water, juice, and snacks. Stainless steel, food-safe, and hand-painted by talented artisans in Kashmir, India.
What are some of your ideas for an ethical Fair Trade Easter basket? Please let us know what you would add in the comments below! We'd love to hear from you…maybe you even have some great handmade ideas?