Seven Hopes United Anniversary Sale Starts August 21st!!
If you're anything like us, you LOVE a good sale – and maybe, just maybe, you have your phone's alarm set to remind you when the clock strikes midnight! Well, get your shopping shoes ready because the Seven Hopes United Anniversary Sale starts Saturday, August 21st!! Shop Online and find up to 40% off unique Fair Trade gifts. While the sale runs through August 31st, it's never too early to grab a great deal or two. So get ready to celebrate & get a head start on your gift shopping for the upcoming season! Here are a few highlights worth checking out: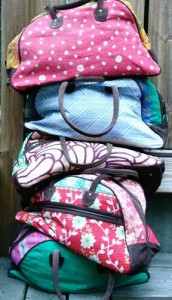 Everyone is loving these Kantha Weekender Bags from Rising Tide Fair Trade ($165, was $220), a bag that is just as beautiful on the inside as it is outside with colors to match every mood. Built to last, this bag is extremely functional, from its sturdy suede handles, straps and base. Seen in InStyle's Holiday Gift Guide, this bag is sure to be a winner! Available in three beautiful vintage Kantha prints in orange, red, or yellow, making each bag truly unique.
Win hearts with this absolutely beautiful Thousand Hills Basket handmade in Rwanda ($57.60, was $72). Rwanda is well known as the "Land of a Thousand Hills." The weavers living near Volcanoes Parc designed this intricate pattern as a tribute to the many villages perched high upon the lush hills. Available in cranberry/natural.
With a deal this good, we suspect it wouldn't take much for you to begin planning your holiday wardrobe even in the middle of summer. This Pita Pat Necklace w/ 14k Gold ($57.75, was $77) is alluring in this striking red and gold bar design. Pair with the Pita Pat Red & Gold Earrings and Bracelet for a fabulous look.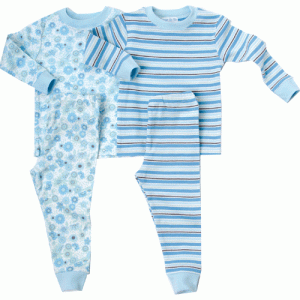 These Organic Cotton Baby Long Johns ($19.20, was $24) are such a great gift for babies. Perfect as a layering piece in the winter, and work just as well now & in the fall for a soft & cozy set of pjs. Available in Vintage Stripe or Vintage Garden print; sizes 12m, 18m, 24m.
You can't beat the classic look of this Olive Capiz Serving Bowl with it's iridescent style ($39.60, was $44). The pretty green hue exudes a slight sheen – just enough to be different – and makes an equally smart and elegant addition to your table setting.
Don't miss out on these other great deals: 25% off all Fair Trade Coffee, 20% off our Fair Trade Kids Collection, 25% off all handbags, and 30% off all Fair Trade Beauty Basics!
Have you shopped the sale yet? Share your finds below, and don't forget to fan us on Facebook!