Ah, the season of giving! A time to exchange thoughtful presents with friends and family and bring a little holiday joy to those around you. This holiday season, why not spread the cheer with gifts that keep on giving? By purchasing Fair Trade Certified gifts for the holidays, you are not only ensuring that the person who made your gift received a fair wage, but you are also contributing to the alleviation of poverty in communities of farmers and workers around the globe. Fair Trade means you're giving a gift to the lucky recipient as well as to the farmer, the farmer's children and the farmer's local community for generations to come! And with all the different kinds of great Fair Trade products available, you can easily find that perfect gift. Here's a Fair Trade Holiday Gift Guide to help you put a smile on more than a few faces.
What better way to say Happy Holidays?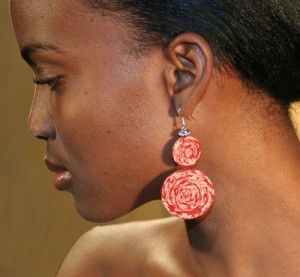 Kalamkari Spiral Earrings
These beautiful earrings are made of traditional kalamkari (a block-printed fabric using natural dyes). Portions of the profits of this item go toward supporting Speed Trust; a non-profit trust that supports socially and economically marginalized women (widows, HIV affected, physically disabled) from slum areas outside Madras, India. Speed Trust offers women vocational training, micro-credit loan opportunities and educational programs for the women and their children.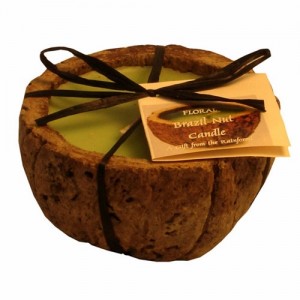 Brazil Nut Candles
Straight from the Amazon, these Brazil Nut Candles turn discarded shells into lead-free candles in scents such as cinnamon, vanilla, coconut, lavender, spice, and gardenia. Help support the Peruvian artisans to earn a living through their imaginative eco-friendly reuse of brazil nut husks.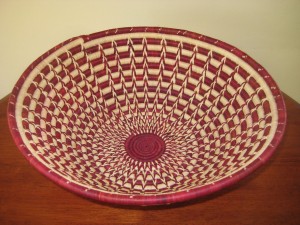 Thousand Hills Basket
These baskets are woven by the women of the Kinigi Weavers Association, in a small village near Volcanoes National Park. Each basket is hand-crafted from sisal and consists of literally hundreds of stitches. The patterns of these baskets tell ancient stories and now stand as symbols of peace and reconciliation in a country rebuilding itself after the genocide.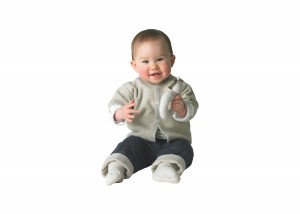 Under the Nile 100% Organic Egyptian Cotton Baby Clothes
This sweet neutral-colored cotton knit jacket will keep baby warm this fall. Pair with our adorable roll cuff winter pants. Or visit Seven Hopes United to view more winter favorites like our soft knit long johns, and warm sherpa bunting that are perfect for baby to sleep in.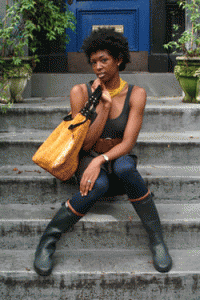 Rising Tide Kantha Bags
Introducing rising tide's beautiful hobo bags as seen on Julia Roberts in OK! Magazine…a casual, roomy, carry-all shoulder bag for every adventure. Each hobo bag is crafted from repurposed kantha quilts, lined with a black and white floral cotton print, interior pockets, (one zipper pocket and another divided open pocket on the opposite side) and finished with a black cruelty-free suede base, straps and piping and brass hardware.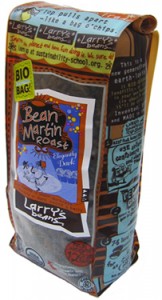 100% Fair Trade Coffees
Seven Hopes United offers 100% Fair Trade, 100% organic coffees that are naturally rich in antioxidants, handcrafted to perfection using 100% certified renewable energy. Our producers source only the best coffees in the world that hold the double certification and are shade grown whenever possible. Your purchase helps invest in sustainable development initiatives in coffee origins.
Find these and other great gifts at www.sevenhopesunited.com! You can also browse our brand new selection of holiday ornaments that are great Stocking Stuffers or on gift packages! Good luck in all your holiday shopping & Happy Fair Trade Holidays from Seven Hopes United!